It stands to reason that if disaster strikes, you may not to be able to run over to the supermarket and pick up something for dinner that night. It may be some time before any resources, such as food and water, are available at all. Survival will depend upon the supplies you have on hand. Knowing the shelf life of emergency food will help ensure that supplies are always fresh and uncontaminated.
(Jupiterimages/Photos.com/Getty Images)
Honey has the longest shelf life of any food. According to Karen Sweet of homestead.org, when archeologists dug up the remains of King Tut in Egypt, they found honey that was still edible. You can use honey in place of sugar. It has medicinal purposes, doesn't crystallize and contains vitamins A, C, D, E, K and more.
Valentyn Volkov/iStock/Getty Images
Next in longevity are grains, dry dairy products, dried peas, beans and lentils. According to Judy Harrison and Elizabeth Andress of the University of Georgia, wheat, rice, rye, oats, triticale (a cross between wheat and rye), barley and millet and pasta products can be stored up to three years. Vegetable oils, corn, baking powder, soybeans, instant coffee, tea, cocoa, salt, bouillon products and powdered milk (in nitrogen-packed cans) will also last up to three years.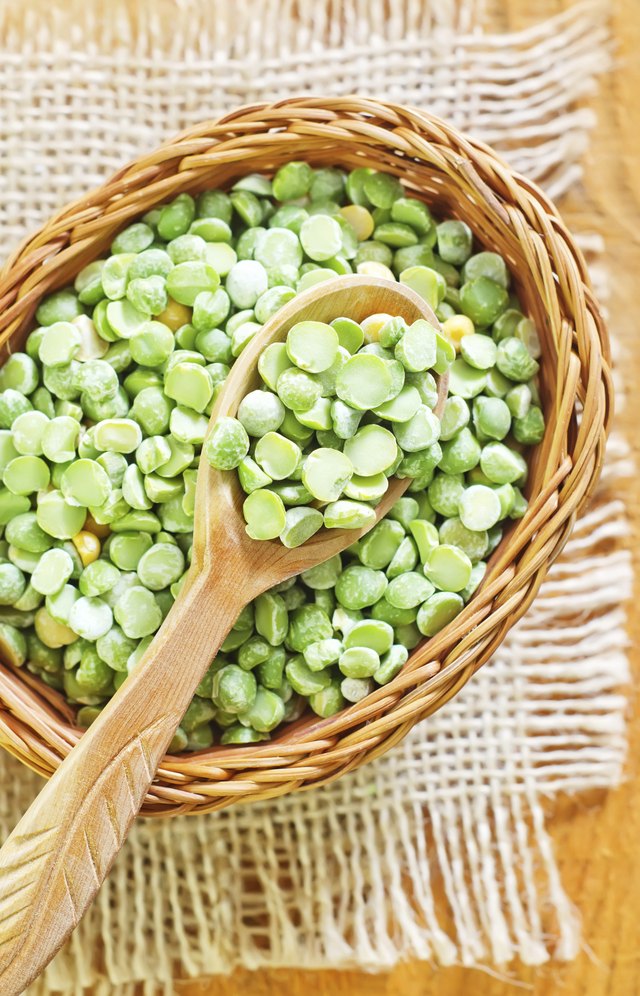 tycoon751/iStock/Getty Images
Foods that can be kept up to one year are vegetable soups and canned, condensed meat. Canned fruits, fruit juices and vegetables, uncooked instant cereals (stored in metal containers), ready-to-eat cereals, canned nuts, peanut butter and jelly will last up to a year, as well. You can also store hard candy and chocolate bars up to one year. Potatoes, crackers and dried fruit (both stored in metal containers) and boxed powered milk will all last as long as six months, according to Harrison and Andress. You can also buy commercially packaged, freeze-dried, or air-dried meat and other survivalist food. The shelf-life will be listed on the packaging.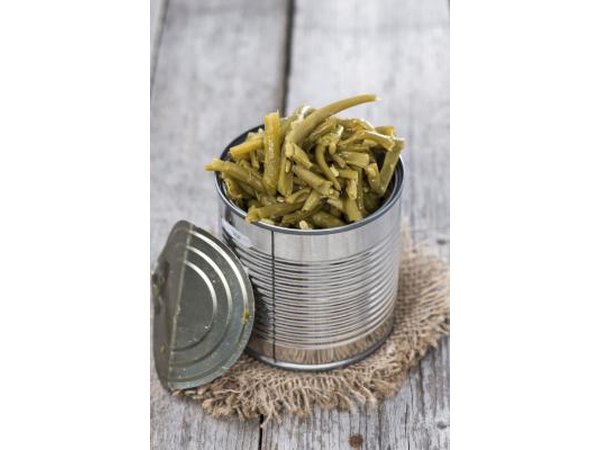 HandmadePictures/iStock/Getty Images
Survivalist Terri Steffensen warns that an emergency water supply should be checked every three to six months for changes in appearance, scent, taste and leaks in the container. A good rule of thumb is to rotate your stored water and not let it sit any longer than three months, except in a survival scenario. Then, it should not go any longer than six months. River water can be dangerous because you don't know what chemicals or disease it might contain. You can purify river water, to an extent, but you can't guarantee that all chemicals and biological antigens have been removed. Your best bet is stored tap water or bottled water from a water distributor.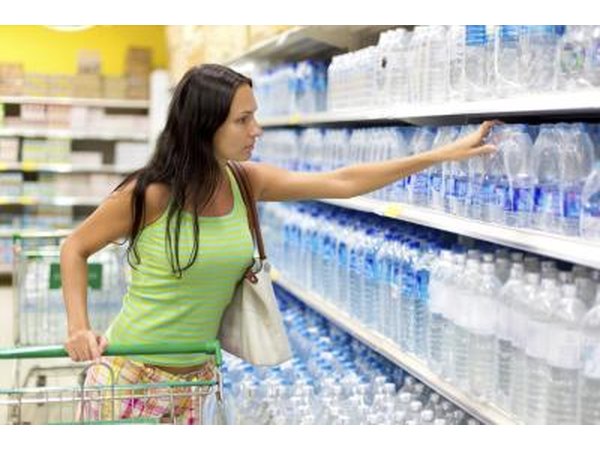 Danilin Vasily/iStock/Getty Images
Store your disaster food supply in airtight plastic or glass containers in a cool place. All containers should be stored off the floor. Water quality specialist Dorothy Miner recommends that water be stored in food-grade plastic or glass containers with tight-fitting lids. Purchase new plastic containers for water storage in department stores, at water vending machines and at sporting goods/survival stores. In a pinch, use containers that previously contained beverages, such as 2-liter bottles, juice and punch containers. Do not use containers that previously contained milk.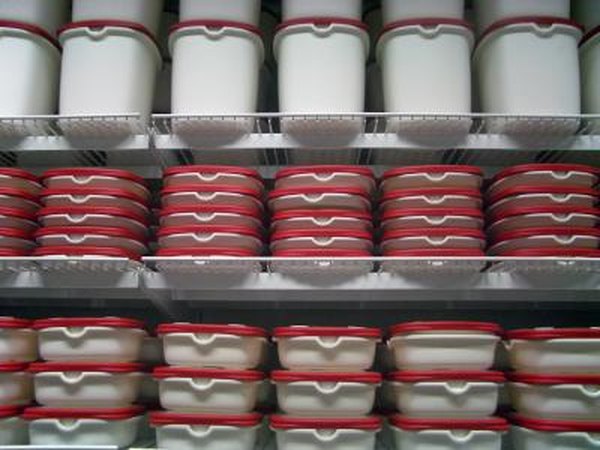 Jason Goh/iStock/Getty Images
Promoted By Zergnet