A convenient, vegan source of protein, seeds also offer fiber, healthy fats, vitamins and minerals. Seeds can enhance the protein content of smoothies, cereal, bread, desserts and salads. Seeds also contain numerous phytochemicals, including ellagic acid, flavonoids, phenolic compounds and isoflavins, that help protect against disease. Most seeds contain a fair amount of protein, with pumpkin seeds among the highest -- offering 7 grams per 1-ounce serving.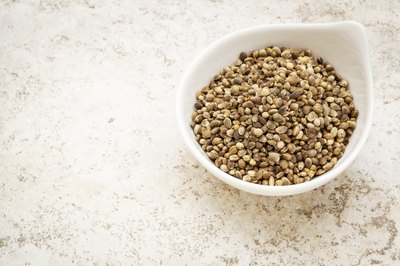 Protein-Rich Picks
Hemp seeds and sunflower seeds provide 6 grams of protein per ounce. A 1-ounce serving of flaxseeds, chia seeds or sesame seeds offers 5 grams of protein. One ounce is roughly equivalent to 3 tablespoons, or in the case of sunflower seeds, 300 pieces.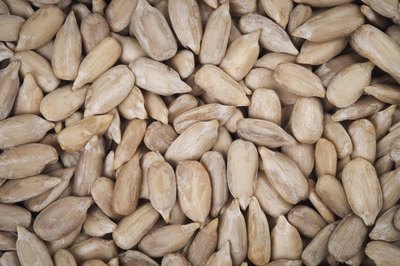 Pine Nuts and Pseudograins
Although they have "nuts" in their name, pine nuts are actually the edible seed of pines and offer 7 grams per 1-ounce serving. Pseudo cereals are treated like grains but are actually seeds. These include amaranth, with 9 grams of protein per cooked cup; quinoa, with 8 grams of protein per cooked cup; and buckwheat, with almost 6 grams of protein per cup of cooked grouts.