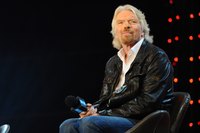 Entrepreneurs often try to handle every aspect of a start-up themselves, partially to save money and partially out of the same do-it-yourself spirit that prompts them to start their own businesses. Skimping on good advice can prove costly. Consulting the right experts before and during your start-up phase can help you avoid pitfalls that carry financial and legal costs, lengthen the path to success and limit your ability to bring your dream to life.
Money Matters
Sit down an your accountant and review the financial aspects of your start-up, including the kinds of projections you need to include in your business plan and the options open to you for financing initial costs. Your accountant also can advise you on how to attract investors and plan for the tax implications of your new venture. Ask for insights into the tax status and requirements of the various types of business structures you can choose for your company. Spend some time with your insurance agent as well, talking about the various types of coverage your enterprise may need to cover you and your fellow principals, along with your liabilities and assets.
Identity, Please
Companies and products need names, logos, packaging designs, documentation, promotional materials and other elements that contribute to their identity and market visibility. A design firm or ad agency can help you develop the verbal and visual aspects of your company's profile. A marketing specialist can assist you in planning how to phase your products into the public eye and promote them to your target customers. A public relations pro can work on enhancing your company's profile through reviews, press releases and product placements.
Legally Speaking
Consult your attorney to review, select and finalize the type of business structure that best suits your plans -- S or C corporation, LLC, partnership, sole proprietorship -- and to draw up the required documentation. You can do many of these tasks yourself through the online resources of state and federal government, but even the documents that look straightforward can benefit from the discerning eye of a legal professional. An attorney also can help you wade through applications for licenses and permits, trademark your logo and tag line, apply for a patent on the invention you plan to make and sell, and review your real estate documents.
Location, Location, Location
Your new business may need both a real-world and a virtual piece of office, retail or production space. If you've planned a bricks-and-mortar operation, look to a real estate broker who specializes in tenant representation to help you find the best-possible deal on the most-suitable premises. In the virtual world of online operations, you'll need a website that may require any of a number of technological capabilities, including order and payment processing. Find a website developer and designer -- sometimes the same person, sometimes not -- who understands your vision and can bring it to life at a price you can afford.