Alcoholism is a dangerous disease. Giving up drinking, or the process of detoxification, can be stressful and painful, as well as medically dangerous. Individuals looking to detox from alcohol should seek professional medical treatment or assistance with the process. Normal detox takes at least six weeks, though symptoms can last for years.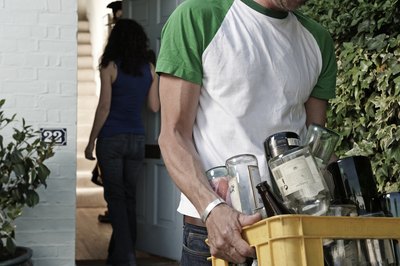 Time Frame
Withdrawal symptoms will begin as early as six hours from cessation of drinking. Acute withdrawal symptoms last for a few months. In the first few months, the body experiences trembling, anxiety, hallucinations, rapid heartbeat, nausea and high blood pressure. The riskiest time for severe medical complications, such as seizures or heart failure, is in this time period. In the following months, the more intense symptoms fade, leaving anxiety, cravings and insomnia.
Brain
Alcohol detox most profoundly affects the brain. As alcohol is a depressant, the brain's chemistry adapts to prolonged use of alcohol to accommodate for the large influx of depressants by becoming more sensitive to stimuli. Once the depressant is no longer ingested on a regular basis, the brain is still overly sensitive and has difficulty processing information the same way or adjusting to the lack of sedatives. This leads to many of the side effects, such as seizures and anxiety. In addition, behaviors learned under the influence of alcohol often need to be relearned after detox.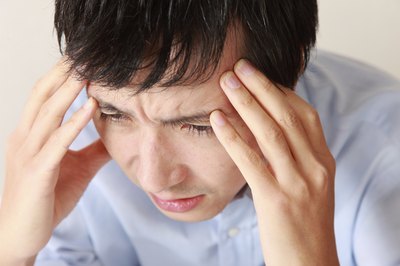 DTs
Delirium tremens, or DTs, is a condition that develops one to four days after cessation of drinking. The condition affects those who have been long-term alcoholics. Detoxing alcoholics with the DTs can experience extreme confusion to delirium, hallucinations, cardiovascular issues including arrhythmia, severe dehydration, and profuse sweating. Those who experience the DTs are at risk for severe side effects, including grand mal seizure, heart stroke or heart attack, which can be fatal. Withdrawing alcoholics experiencing DTs need medical attention, including sedation and anti-psychotic treatments.
Nervous System Damage
Alcohol withdrawal puts a large strain on the body and the nervous system. When alcoholics go through withdrawal repeatedly, it can damage the nervous system. The adrenal gland produces cortisol, which can lead to immune deficiency as well as damaging the area of the brain responsible for mood control and memory. This can lead to mood disorders, compulsive behavior and memory loss.