Preschool social studies lessons involve learning about the students' community. Community studies include: community helpers, safety, families, friends, cultures, transportation, road signs and community buildings. Social studies at the preschool level should build the student's awareness of himself, his home, his family, his community and his place in each.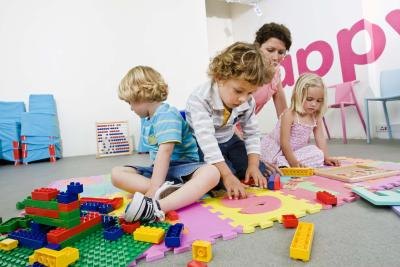 (Jupiterimages/Goodshoot/Getty Images)
Self and family are the center of all preschoolers' lives. This activity allows them to share fun facts about themselves and their families with their classmates. Make copies of a paper cube pattern and send one home with each student. You may want to send a letter home with students to explain the project to parents. Each face of the cube should tell something about the child. Ideas for the cube include: a current picture of the student, a picture of the child as an infant, a picture of the student's family, representations of the child's favorites (color, food, book, etc.), a picture of the student's home, a picture of the child's neighborhood and so on. Encourage students to share their cubes with the entire class and then put the cubes on display in the classroom. (See Resources for a printable cube pattern.)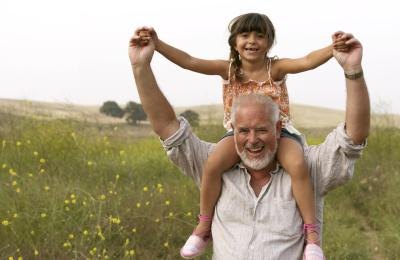 Maria Teijeiro/Digital Vision/Getty Images
Safety is basic social studies concept preschool students should master. Students need to know which community members are available to help keep them safe. Invite several community helpers/safety experts to speak to your students: firefighters, police officers or emergency medical professionals. Guest speakers are powerful because many students have never met a firefighter or police officer in person. After introducing safety through speakers, create a dramatic play/dress-up center based on community helpers/safety. Include firefighter hats, police officer badges, doctors' coats and other equipment for students to role-play these important community helpers.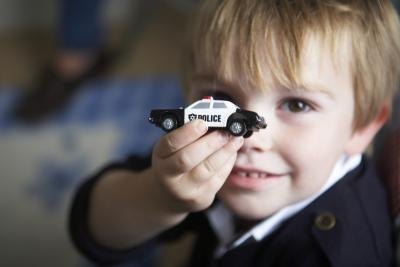 BananaStock/BananaStock/Getty Images
Preschool children need to know what key traffic signs mean. Make your own traffic signs and laminate them. After introducing the signs to students, take your students outside. Set up riding toys for students to play on. Have the kids line up their riding toys. Show the kids a traffic sign and ask them what they should do when they see that sign. Allow the kids to ride their toys for a few minutes and display another sign. Your students should obey the sign that is shown. This game can also be played with red, yellow and green traffic lights.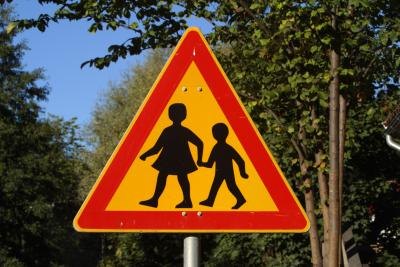 Hemera Technologies/AbleStock.com/Getty Images
In order to make friends and get along in the community, students must understand feelings: their own and those of others. Preschool students must be able to look at the world from the point of view of others in order to comprehend the concepts of community, culture and patriotism. Show your students pictures of children who are showing a variety of emotions: fear, sadness, happiness, anger, confusion and so on. Have students tell what emotion each person is feeling. Provide your students with four paper plates to make four faces, each showing a different emotion.
Promoted By Zergnet