Starting as a simple co-ed banquet for college grads in the 19th century, the modern day high school prom is much more elaborate than its plain-Jane predecessor. Though some high schoolers may think themselves too old for a "Disney" theme, the movies and characters are indelible parts of American culture to which almost every child has a connection. A Disney prom can play to the students' sense of nostalgia and tie to more mature themes.
(Image Source/Digital Vision/Getty Images)
Celebrate the romance of Aladdin and princess Jasmine with an exotic Arabian nights theme. Adapted from the classic Arabian folktale, Disney's 1992 "Aladdin" easily translates into a more mature backdrop for a high school prom. Decorate the prom area with chiffon scarves and fabric, using rich colors along with metallic gold prints. Set up a magic carpet ride area for relaxation. Have the technical theater or art club construct a person-sized magic lamp to use as backdrop for prom photos. Hire a DJ who will dress as a genie to play the students' favorite tunes.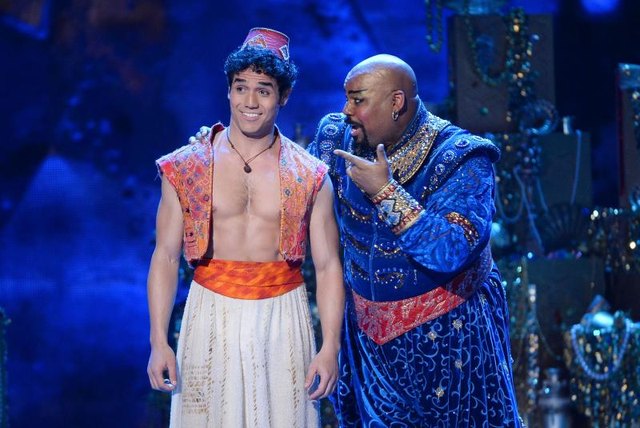 Theo Wargo/Getty Images Entertainment/Getty Images
You already have a prom court with a king and queen. Add to the regal side of the dance with a Disney princess theme. Although the first Disney princess films -- such as Snow White, Cinderella and Sleeping Beauty -- were released decades ago, the female-focused marketing line didn't come into being until the early 21st century. While the princesses may present a gendered stereotype of women, recent princess flicks portray less traditional roles. That said, a lighthearted, whimsical approach to the princess can result in a romantic prom theme. With the girls already in ball gowns and the boys in prince-like suits, set the stage by turning the gym or prom room into a space worthy of Cinderella. Drape long strands of fabric around the windows. Ask the art club to create faux castle columns and make a princess carriage cut-out. The students can pose with the carriage for pictures.
Jirawat Jerdjamrat/iStock/Getty Images
Set the stage for prom with a natural, but magical, forest feel. A Disney classic such as Bambi provides your students with the chance to transform their prom space into an enchanted woodland scene. Originally released in 1942, the students can re-create the decades-old film's look with painted backdrops. For example, the technical theater students can paint a wall-sized movable mural that features a cartoon-like forest with Bambi, Thumper and Flower in the foreground. The students can also create paper maché trees to adorn the prom space. Add twinkling lights to the space -- reminiscent of Tinker Bell -- to provide a soft, romantic glow.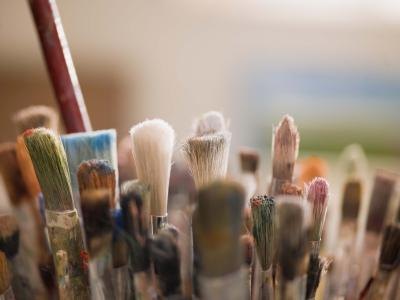 Jupiterimages/BananaStock/Getty Images
Disney made and remade the Lewis Carroll classic "Alice in Wonderland" as a cartoon in 1951 and as a live-action film in 2010. This Disney theme provides plenty of opportunities to design a creative space that features a party-time atmosphere. Mix and match different sizes of decorations -- such as an oversized flower planter next to a child-height table -- to create a Mad Hatter tea part effect. Invite the students to wear a fancy or over-the-top hat. Decorate the walls of the prom space with cardboard doors in different sizes. Serve party snacks that go along with Alice's tea party such as frosted cookies that read "eat me."
Chris Jackson/Getty Images Entertainment/Getty Images
Promoted By Zergnet