In Maryland, striped bass are referred to as rockfish, and spring is trophy season for rockfish in Chesapeake Bay. Though the season officially runs from mid-April until mid-May, when rockfish leave, many anglers find success as early as late February, when rockfish arrive to the spawning grounds. The best techniques to catch rockfish do not involve chumming, though that technique is commonly used.
(Tom Brakefield/Stockbyte/Getty Images)
A speed of three knots is recommended when trolling for rockfish. It is important to avoid going too fast, as you risk outrunning the fish. However, you also need to know when to change your speed. Your speed can be monitored by the way your rod tip interacts with the water. Your rod tip should be dipping, bobbing and weaving in order to attract your catch. If this changes, alter your speed.
Jupiterimages/Comstock/Getty Images
Rockfish swim in a north-south, south-north pattern, along with the tides. In order to maximize your odds of crossing paths with rockfish, sail across the tide; from east to west, and west to east. Baitfish tend to swim with the tides, and by crossing the tides, you are likely to draw the attention of the rockfish. Rockfish are more prevalent during high tide. At low tide, they tend to swim down below the thermocline, and will not feed. It is very unlikely to catch a rockfish during low tide. Rising tide is the optimum time for catching rockfish.
Hemera Technologies/Photos.com/Getty Images
Rockfish, especially larger rockfish, tend to be found where water is deep. Though they like to be near deep water, they will not feed in deep water. In order to catch rockfish feeding, set your lines to a depth of around 30 feet, in an area where the water runs anywhere from 50 to 120 feet deep. This will give you the greatest chance of hooking a rockfish. Trolling at this depth in areas of deep water should improve your chances of catching a big rockfish. Warm eddies force baitfish and crabs into deeper waters. This is the perfect opportunity for you to catch rockfish. You can hook one when they move in to prey on the crabs and baitfish.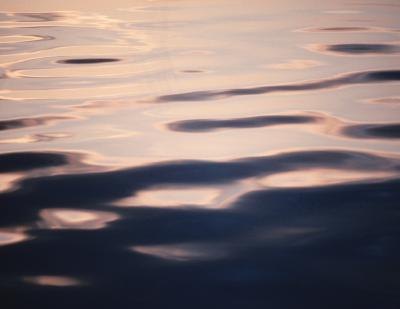 Jupiterimages/Photos.com/Getty Images
Bucktail lures and combination spoon-jig lures are both good choices when trolling for rockfish. Umbrella rigs are also successful for catching rockfish. Double baiting your lines is another effective method for increasing your chances. You can also daisy chain shads or bucktails to make homemade variations of the umbrella lure. Avoid the Mann's Stretch 30 and 25 lures. While they are successful lures, they often get tangled and result in cut lines.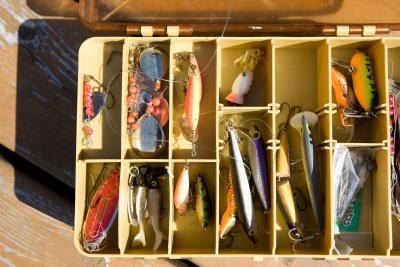 Jupiterimages/Photos.com/Getty Images
Running multiple lines gives you the greatest odds of hooking a rockfish, but it also increases your risk of getting your lines tangled. A single line should be deployed from each side of the boat. Three lines should be deployed from the stern; one in the center, and one at each corner of the stern. Each line should be a different length, in order to reduce tangling.
Jupiterimages/Photos.com/Getty Images
Promoted By Zergnet