The Resource Conservation and Recovery Act (RCRA) is the regulatory law that governs hazardous waste management in the United States. It was written in 1976 by the U.S. Environmental Protection Agency's Office of Solid Waste. RCRA monitors a long list of elements and solid wastes that are considered environmentally hazardous because they are either corrosive, toxic, ignitable or reactive. The list's metals monitored by RCRA, called the RCRA 8s, are arsenic, barium, cadmium, chromium, lead, mercury, selenium and silver.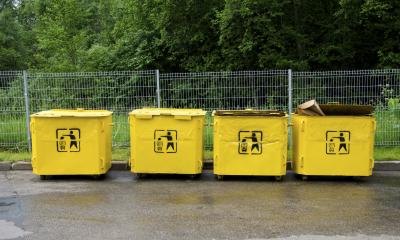 Arsenic
Small amounts of arsenic are found in food, water and many household products. It becomes toxic at 250 parts per million (ppm). It is monitored by RCRA due to its deadly effects on humans. Arsenic poisoning begins with headaches, dizziness, vomiting and hair loss, and longer exposure can result in cancer. The Environmental Protection Agency (EPA) hazardous waste code for arsenic is D004, and its allowable limit in waste is 5 ppm.
Barium
Barium compounds are very common and very poisonous. Barium has many applications. It is used as a rat poison, in the production of tiles and fluorescent light bulbs, and in the coloring of fireworks. It is found commonly on the tips of drill bits in oil refineries. Barium most commonly finds its way to humans through well water supplies and near oil refineries. Barium's EPA hazardous waste code is D005, and its regulated level is 100 ppm.
Cadmium
Cadmium is a soft metal that is often a byproduct of zinc and copper production. Humans ingest cadmium in food such as shellfish, mushrooms and seaweed. Humans also may be exposed to cadmium in secondhand cigarette smoke. Cadmium is dangerous to the liver and kidneys, can cause flulike symptoms and can weaken bone density, resulting in fractures. Cadmium's EPA hazardous waste code is D006, and its regulated level is 1 ppm.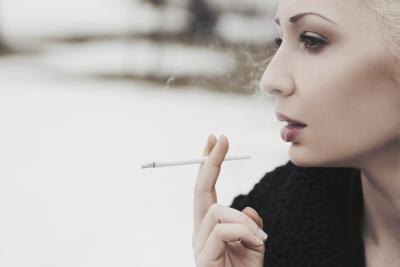 Chromium
Chromium is found naturally in rocks, soil, plants and even in animals. Small amounts of chromium are necessary for human health, but chromium can pose a threat to human health in compounds created from the manufacture of many products. Inhalation, ingestion and dermal contact with certain chromium compounds can lead to intestinal issues, cancers and respiratory problems. Chromium's EPA hazardous waste code is D007, and its regulated level is 5 ppm.
Lead
Lead is a naturally occurring substance, but it is often released into the atmosphere or water supplies through the burning of fossil fuels, mining and manufacturing. Although lead's use has been drastically reduced because of its known health effects, lead is still used in metal products, such as pipes, and in paint and batteries. Lead can be inhaled or ingested, and it directly affects the human body's nervous system and causes cancer. Lead's EPA hazardous waste code is D008; its regulation level is 5 ppm.
Mercury
Mercury is a naturally occurring metal that in the past was used in thermometers, dental fillings and batteries. Mercury enters the atmosphere from burning coal, manufacturing plants and mining. When combined with other elements, the resulting mercury compounds become more dangerous to human health. Buildup of methyl-mercury in fish often causes mercury poisoning in humans; in the long term, it can affect brain functionality drastically. Mercury's EPA hazardous waste code is D009, and its regulated level is 0.2 ppm.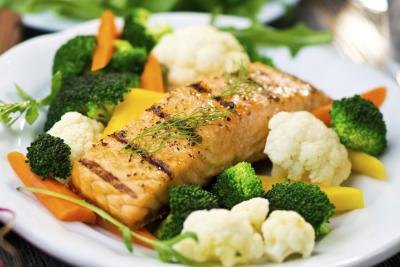 Selenium
In small doses, selenium is necessary to maintain good health, but it can be harmful to humans in large doses. It is a naturally occurring substance in rocks and soil, and it is often used in pharmaceuticals, animal food and the production of plastics, rubbers, pigments and anti-dandruff shampoos. Exposure to high levels of selenium can occur in people who live near or work in production facilities that use selenium and near mines where selenium is released into air or groundwater. Selenium exposure can lead to selenosis, which has symptoms of brittle hair, brittle fingernails and/or toenails and neurological issues. Selenium's EPA hazardous waste code is D010; its regulation level is 1.0 ppm.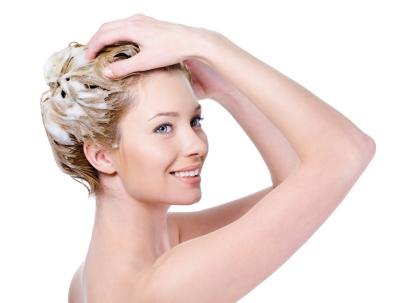 Silver
Silver is a naturally occurring substance used in jewelry making, dental fillings and some anti-smoking chewing gum and lozenges. Humans can be exposed to silver through inhalation and ingestion. It can cause argyria, a disease that discolors skin and other organs, and it can sometimes cause breathing problems. Silver's EPA hazardous waste code is D011, and its regulation level is 5 ppm.