Weekend getaways are a great opportunity to get out, take in some new scenery and relax away from the hustle and bustle of everyday life. A getaway can also celebrate an anniversary or birthday or provide romantic quality time or family time. All-inclusive weekend packages are offered in many areas throughout the continental United States.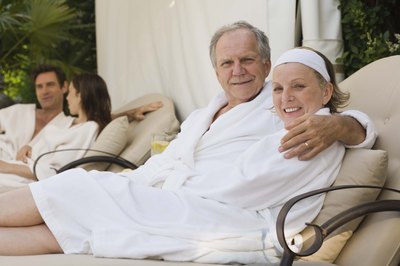 Ranches
Resort Ranches are one type of all-inclusive weekend getaways that offer family or couples weekend packages. Ranches such as the MD Resort Ranch in Fort Worth, Texas, and Ridin'Hy in Warrensburg, New York, offer many activities for recreation and relaxation including swimming, horseshoes, basketball, a hammock, horseback riding, canoeing, and may have a game room with billiards, ping pong, and board games. At both ranches a hot breakfast, light lunch and dinner are included in the price of the stay. Rates as of 2011 for two nights are $497.00 for a family of four at the MD Ranch. At the Ridin'Hy Ranch, two nights cost $265.00 per adult and range from $110 to $185 for children 4-17.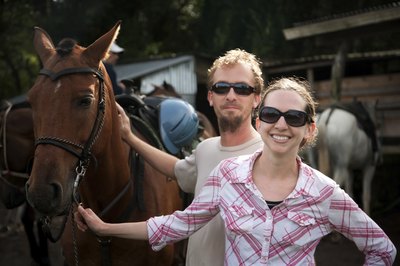 Adult Resorts
Adult romance and honeymoon all-inclusive packages are available at resorts like the Cove Haven Resort located in the scenic Poconos Mountains in Pennsylvania. Romantic getaways provide an opportunity for some quality time with your mate. Cove Haven offers romance-themed and fantasy-themed rooms in a variety of choices including the Roman Tower, the Garden of Eden Apple and the Cove Fantasy. Breakfast, lunch and dinner are part of the package. Activities include tennis, swimming, billiards, basketball, volleyball, and in wintertime, snowmobiling, skiing and snow tubing. Rates as of 2011 at Cove Haven are $295 to $490 per couple for two nights.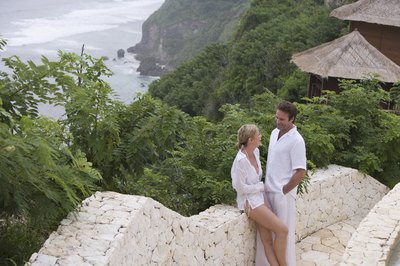 Hotel Packages
The Radisson hotel chain has an all-inclusive hotel called the Star Plaza near Chicago. Weekend stays start with one-day getaways up to full weekend trips. Packages include a stay in the hotel, dinner for two, breakfast and a picnic for two. Customize your package with spa treatments or a theater night. Stays at all-inclusive hotels have an emphasis on a comfortable stay, good food included, and allow you the freedom to get out and do some exploring. As of 2011, rates at the Star Plaza start at $110 per night for double occupancy.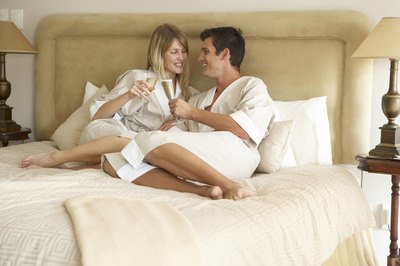 Bed and Breakfasts
Bed and breakfasts like the Luna Vista in Rimrock, Arizona, and Afton Mountain in Afton, Virginia, also have all-inclusive packages available for both couples and singles. At Luna Vista, each guest will receive a 60- to 90-minute massage, light lunch or fruit and cheese basket, and a spa gift basket. At both bed and breakfasts, dinner for two and breakfast are included. Afton Mountain has packages including romance, birthday and skiing. Rates as of 2011 at Luna Vista start at $750 for double occupancy for two nights. Afton Mountain packages start at $100 and go up to $250 per night for two.