You can always count on the dynamic duo of chocolate and peanut butter rescue your taste buds from culinary blandness. And in some cases they offer health benefits as well. While the Reese's Peanut Butter Cup contains both ingredients, a number of other ingredients in the sweet treat may not be as beneficial.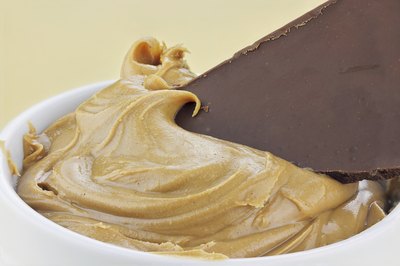 It Starts With Chocolate
The first ingredient listed on the package of Reese's Peanut Butter cups is milk chocolate, which contains a number of ingredients, including chocolate and cocoa butter.
Cocoa butter adds the chocolate taste to the candy bar, as well as some of the fat and saturated fat. But it seems as though the saturated fat in cocoa is not the same type of saturated fat in your stick of butter and does not raise cholesterol levels, according to the Yale-New Haven Hospital.
While dark chocolate -- 70 percent cocoa or higher -- is rich in antioxidants, the chocolate in the Reese's Peanut Butter Cup may not be pure enough to contain a significant amount of these health-promoting nutrients.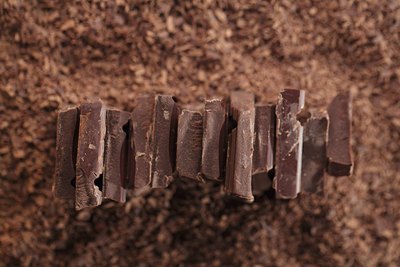 A Bit of Sugar
Sugar is a prominent ingredient in Reese's Peanut Butter Cups. It appears in the list three times, twice as sugar and once as dextrose. As an added sugar, it provides no nutritional value other than calories.
Americans consume too many calories from non-nutritive sources like candy bars, according to "Dietary Guidelines for Americans, 2010." While it's OK to enjoy a sweet treat like a Reese's Peanut Butter Cup on occasion, limiting your intake may help decrease overall calorie intake and help you better manage your weight.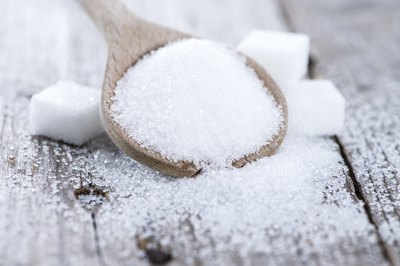 A Little Milk
As a milk chocolate candy, there is also some milk in the Reese's Peanut Butter Cup, including nonfat milk, milk fat and lactose. Lactose is the carbohydrate found in milk that some people have a difficult time digesting.
Milk fat is the main ingredient in cream and is also a source of saturated fat -- not the good kind. The saturated fat in milk is linked to high cholesterol.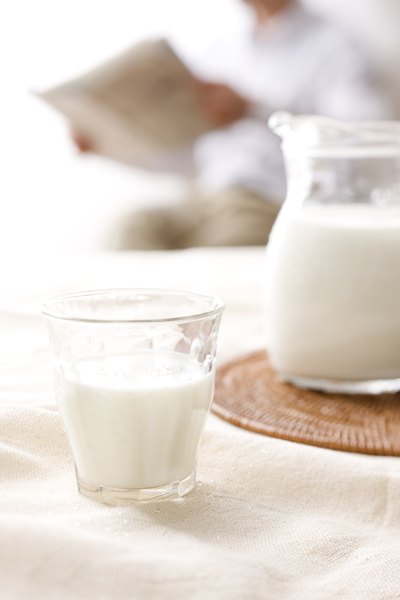 Some Peanuts
The candy bar also contains peanuts. Alone, peanuts are a healthy food, with nutrients that help improve heart health and reduce inflammation. When the peanuts are also mixed with sugar and foods high in saturated fat, however, the bad may outweigh the benefits of the good.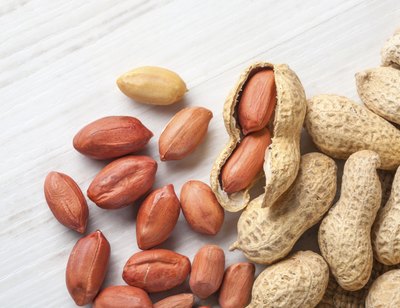 Emulsifiers and Preservatives
A number of additional ingredients in the Reese's Peanut Butter Cup assist with the mixing and help improve the candy's shelf life. Soy lecithin and polyglycerol polyricinoleate are emulsifiers that help mix the fat with all the other ingredients. The candy also contains tertiary butylhydroquinone, which is a preservative.