Although many people can seem self-centered at times, full-blown narcissism is called narcissistic personality disorder, or NPD. People with this disorder deviate from the norm in the way they think about themselves, other people and events. Their emotional responses are sometimes intense or inappropriate. They are impulsive and react differently than most people to interpersonal relationships. Narcissists have identifiable signs and symptoms.
Narcissistic Personality Disorder
Narcissistic personality disorder is among 10 personality disorders identified by the Diagnostic and Statistical Manual of Mental Disorders, 4th edition, also called DSM-IV. A personality disorder is described as "an enduring pattern of inner experience and behavior that deviates markedly from the expectation of the individual's culture, is pervasive and inflexible, has an onset in adolescence or early adulthood, is stable over time and leads to distress or impairment." About 1 percent of the population suffers from NPD, with 50 to 75 percent of that number being male. Narcissists rarely seek treatment, and if they do, they progress slowly. Usually they do not feel they have a problem.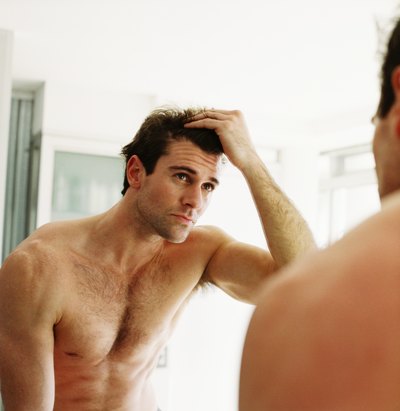 Diagnostic Criteria
According to the DSM, for a clinician to make a diagnosis of NPD, the person must meet five of these nine criteria: has a grandiose sense of self-importance, such as exaggerating accomplishments; lives in a dream world of exceptional success, power, beauty, genius or "perfect" love; sees himself as special or privileged; is able to be understood only by others who are special or of high status; demands excessive amounts of praise or admiration from others; exploits and takes advantage of others; lacks empathy and does not recognize or identify with the feelings of others; frequently envies others and thinks they envy him; has an "attitude," frequently behaving in arrogant or haughty ways.
Self-Esteem
Although narcissistic people come across as very confident and having high self-esteem, it is not normal. People with NPD think so highly of themselves that they put themselves above others, looking down on those they perceive as inferior. In contrast, if you have healthy self-esteem, you do not value yourself more than others. Narcissists actually have fragile self-esteem, notes the Mayo Clinic, because of the difficulty with handling anything that could be taken as criticism. They have a sense of shame and humiliation, which they cover up with rage and contempt toward others to try to make themselves appear better.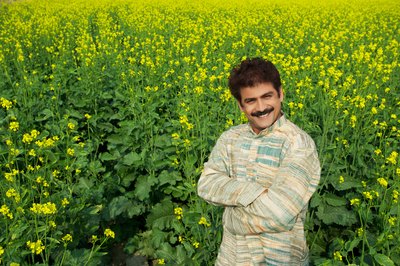 Other Symptoms
According to Minddisorders website, the following symptoms are also characteristic of NPD: a history of intense but short-term relationships, coupled with the inability to sustain genuinely intimate relationships; a tendency to be attracted to leadership or high-profile positions or occupations; alternating between unrealistic idealization of others and just as unrealistic devaluation of them; assessment of others in terms of usefulness; a need to be the center of attention or admiration in a working group of social situation; extreme sensitivity to even mild criticism or rejection; a view of self that fluctuates between extreme self-praise and extreme self-contempt; preoccupation with image, outward appearance or public opinion rather than inner reality; painful emotions based on the shame of disliking who one is rather than guilt or regret for what one has done.