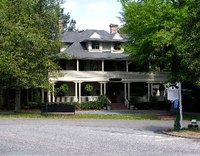 If you're in the process of purchasing your first home, you probably realize that you also need to purchase homeowners insurance to protect your property against damage from events such as fires or windstorms. Depending on how large of a down payment you're able to make, you may also need to purchase private mortgage insurance. In most cases, it is to your benefit to try to get rid of mortgage insurance as quickly as possible.
Identification
Mortgage insurance is coverage you purchase when taking out a home mortgage that protects the lender if you default on the loan. You generally need to purchase the coverage if your down payment on the loan is less than 20 percent of the purchase price. Premiums are usually included in your monthly mortgage payment. In general, the lower the down payment you make and the higher the home's value, the higher your mortgage insurance premium will be.
Length of Coverage
You won't have to pay for mortgage insurance for the duration of your mortgage term. You can usually get rid of it when your outstanding loan balance equals 80 percent of the property's appraised value, which is referred to as your loan-to-value ratio. If you have a government backed-Federal Housing Authority loan, which may require a down payment as small as 3.5 percent of the home's value, mortgage insurance automatically terminates when your LTV reaches 78 percent.
No Return of Premium
While the good news is that you don't need to pay for mortgage insurance forever, the bad news is that you don't get any of your premiums back when you get rid of the coverage. Like many forms of insurance, the true financial benefit only results when a loss occurs. In the case of mortgage insurance, the mortgage lender is the actual beneficiary, not you. The major benefit of mortgage insurance for you is that you can get a mortgage with a lower down payment.
Considerations
To get rid of mortgage insurance as quickly as possible, pay close attention to the movement of property values in your area. If values are increasing rapidly, you may reach the 80 percent LTV figure faster than you had anticipated. It may be of benefit to have your property appraised during a period of rapid appreciation so you can use the new appraisal to persuade your lender to let you drop the insurance.