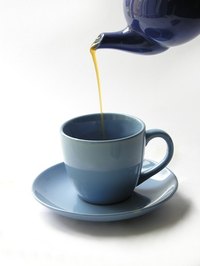 To become a naturopathic doctor, you must complete training specific to naturopathic practices and pass a licensing examination based on those practices. While the the educational requirements for naturopathic doctors are equivalent to traditional medical schools, the focus of the coursework is on treating patients through a range of natural, holistic means. Because the basis for the medicine is vastly different, you must decide to become a naturopathic doctor prior to choosing a medical school — it is not a simple act of certification.
Naturopathic Medicine
Naturopathic medicine is the practice of natural, non-toxic therapies that are combined with current healthcare advances to provide patients with preventative and whole patient care. Those who practice naturopathy adhere to the basic principles of naturopathic medicine. These principles include recognizing the self-healing process and removing any obstacles to this process; treating the underlying causes of illness, not just symptoms; avoiding harming the patient with drugs that have harmful side effects or procedures that use unnecessary force; and preventing disease through education and intervention. Naturopathic doctors also recognize that all physical, mental, emotional, genetic, environmental and social aspects play into a patient's overall health, and these factors play a role in treating the whole person rather than singular ailments.
Education
Admission requirements to naturopathic medicine programs are comparable to those of traditional medical schools. The coursework includes traditional sciences, as well as training in natural practices such as homeopathy, natural childbirth, hydrotherapy and botanical medicine. Upon completion of the four-year graduate program, students are awarded a Naturopathic Medicine Degree (ND). However, to become a practicing naturopathic doctor, students must pass the Naturopathic Physicians Licensing Examination (NPLEX).
Licensing
The closest thing to certification for a naturopathic doctor is the licensing examination, called the NPLEX. The examination is divided into two parts. Part one is the biomedical examination, which determines whether a student has the scientific knowledge to complete his clinical training. This part of the exam is usually taken immediately after completing the biomedical science coursework. Candidates must pass part one to take part two, the Core Clinical Science Examination, which is a case-based test designed to test the candidate's integrative knowledge of a combination of topics for the safe practice of medicine.
Considerations
As of March 2011, 15 jurisdictions have licensing requirements for naturopathic doctors. Those states are: Alaska, Arizona, California, Connecticut, District of Columbia, Hawaii, Kansas, Maine, Minnesota, Montana, New Hampshire, Oregon, Utah, Vermont and Washington. In these states, doctors must have completed a four-year naturopathic medicine program and successfully passed the NPLEX, after which they may practice as general practitioners. Many states without licensing laws are actively working toward laws to support the licensing of naturopathic doctors. In states that do not offer licensure, NPs have a limited scope of practice, which may include not having the power to write prescriptions or admit patients to hospitals. Patients in unlicensed states generally have a separate general practitioner.