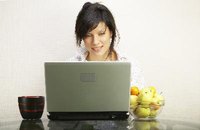 Headhunters, despite the unfortunate name, have an important role to play in the human resource industry for both employers and employees. For employees, headhunters can help to connect them with positions that they may otherwise not have heard of, often in top industries and organizations. There are both benefits and some potential drawbacks to working with a headhunter, however, so prospective employees should know what they're getting into before they make a decision about working with a headhunter.
Headhunters Work for the Employer
The vast majority of headhunters work for the employer--not the employee looking for a job. It's important to recognize, therefore, where the headhunter's loyalties lie; and it's not with you. Headhunters' primary goal is to find the perfect fit for an employer who will typically pay them a percentage of that employee's first year's salary. Do a good job and they'll be hired again; put forward the wrong candidate and maybe not. That means that headhunters aren't about to do you any favors regardless of how well you establish rapport with them or how much they may like you. It's all about qualifications and fit. What the headhunter can do for you, however, is help you best explain why you would be that perfect fit for the employer they represent.
Industry Focus
A big benefit of working with a headhunter is that, those that specialize in certain industries, get to know those industries--and the job openings--quite well. That means an inside track for prospective employees lucky enough to get on their radar screens. The competition can be fierce, though, and again headhunters, whether contingency (paid only if they find the person who gets the job) or retained (paid for their time regardless of whether they find the ultimate candidate) want to make a good impression so they continue to be called upon to help fill open positions.
Exclusive Representation
While headhunters can be great to have as as resource to help put you in front of employers looking for someone just like you, you should be cautious about entering into an exclusive arrangement with any headhunter. Remember, the headhunter works for the employer and is committed to finding that perfect placement. Since you're obviously competing with a field of other candidates -- having an exclusive relationship may not be in your best interests.
Hiring Climate
In a tough job market, or a crowded field, headhunters can be a help because they often have an inside track on available positions. If your background and experience, though, is in an area of high demand you may not need to work with a headhunter to help you ferret out those great opportunities. It pays to do some research first--about the job market, the industry and geography of the types of jobs you're interested in and, of course, about the headhunter you're considering working with and their track record of placing candidates.