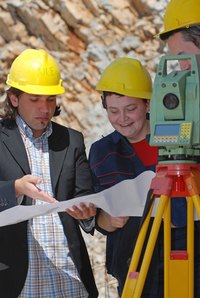 Many books have been written about the most effective methods for managing an organization or business. While some managers believe in an authoritarian approach, others are more inclined to cooperate with their employees to develop a working team that involves everyone striving together towards the same goals. The latter approach has many advantages.
Communication
When management is too separated from the workforce, this can lead to a breakdown in communication between the two groups. A lack of communication between management and workers can lead to misunderstandings and unnecessary inefficiency in the workplace. When all levels of an organization are working together as a team, they are in constant contact and communication about tasks that need completing, problems that need to be addressed and the best way to accomplish long-term goals that part to the benefit of everyone involved.
Efficiency
When teams work together, every member of the team tends to be aware of what other members are accomplishing and where they stand in relation to goals. This level of mutual awareness helps to avoid redundant effort and increase company efficiency. By specializing and assigning different tasks to different members, a working team can maximize the efficiency of each member, avoid individual weak points and take advantage of the skills and abilities of the group.
Employee Engagement
Employees who sense that their managers are interested in their work will tend to be more motivated and identify more closely with the company. Employee engagement is a major factor in productivity, morale and the smooth operation of a workplace. Daily interaction with members of management will help to motivate good employees as well as keeping malingering employees on their toes. Neglecting work duties is more difficult when management figures are engaged in the workplace on a daily basis.
Productivity
In workplaces where management is distant from the workforce, particularly in situations where morale is low and the workforce contains a large percentage of unmotivated employees, productivity can suffer. A team approach to management can be used to convey to employees management's belief in their centrality and importance to the success of the company. Employees who are valued by managers and rewarded for their work tend to work harder and be more productive.