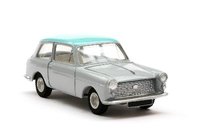 You may have some bills which you can pay a bit late without suffering serious consequences, but your auto insurance premium typically isn't one of them. If too much time passes without making your premium payment, your policy may actually expire. An expired auto policy can have financial and even legal ramifications which could affect you for years to come.
No Coverage
The immediate impact of an expired auto insurance policy is that you may be driving while uninsured. If you're in an accident, you'll have to pay for all injuries and damages out of your own pocket. When the police arrive on the scene, they will check to see if you carry valid insurance. If your policy has expired, you'll face legal consequences which could include a loss of your license or even jail time.
DMV Notification
In some states, insurance companies are required to notify the Department of Motor Vehicles if your policy expires. The DMV will likely request that you show proof of insurance. Assuming you haven't obtained new coverage with another carrier, the DMV may choose to take action, which may involve levying a fine or preventing you from registering vehicles in the future. You may also have to turn in your license plate, so you won't be able to drive at all.
Reinstatement
When your policy expires, you incur what the insurance industry refers to as a lapse in coverage. Depending on the length of the lapse, your insurance company may agree to reinstate the policy provided you pay any back premiums and late fees you owe. However, reinstatement is not guaranteed. If your claims history is poor or you've had a history of late payments, your company could view the lapse as an opportunity to part ways with an unprofitable risk. Even if the company agrees to reinstate, it could add a surcharge to your premium.
Getting a New Policy
If your company won't reinstate your policy and you still need to drive, you'll have little choice but to seek insurance elsewhere. Unfortunately, if you don't have current coverage, you'll have little chance of obtaining a policy at standard rates. You'll have to resort to finding coverage on the nonstandard market, which can result in a dramatic premium increase. You might have to lower your coverage limits to afford the premium, which also reduces your level of insurance protection.