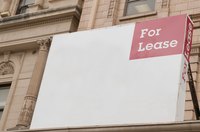 Every state limits the time for lawsuits over a written contract, such as a lease. This means there's a deadline for pursuing a renter in court for nonpayment. Past this date, the renter can defeat the lawsuit by an affirmative statute-of-limitations, or SOL, defense. Even if a court dismisses the case, an unpaid landlord can still informally pursue payment for as long as necessary.
The Legal Nature of Leases
Each state sets its own statute of limitations on written contracts such as leases. SOLs, as they're known in legal circles, set a deadline for the owner to bring a collection action in court against the renter. They range from a minimum of three years in Alabama and eight other states to a maximum of 15 years in Kentucky. Twenty states have a statute of limitations on leases that runs six years, which is about the national average.
Informal Collection Attempts and the SOL
There's no limit on informal attempts to collect a debt; an owner can pursue debts outside the court system, and beyond the statute of limitations, for as long as he desires. Federal and state laws restrict collection actions, however. For example, it's not legal to call at certain late hours, and it's not legal to harass or threaten the debtor. Nor may an owner attempt to defraud the debtor by making false claims -- for example, that the law permits jail time for past-due rent.
Breach of an Installment Contract
A statute of limitations on installment contracts runs from the date of the last breach of the contract. If you miss a payment due on June 1, 2015, for example, and the SOL in the state for installment contracts is five years, the owner would have until June 1, 2020, to sue in court for the missed payment. Any previous payments missed would have passed the SOL on that date, and the renter could defend any claim for them by simply filing an answer and moving for dismissal.
Evictions and Statutes of Limitation
The SOL on the lease has no relevance to the eviction process. States set their own rules and timelines for an owner seeking to evict a tenant for nonpayment of rent. Typically the owner must give written notice to the renter, who must respond by a specific deadline. After the response, the parties can resolve or mediate the dispute, or the owner can request a writ from a civil court that authorizes eviction by the sheriff's department. Even when an eviction takes place, the owner still has the right to sue for back rent.