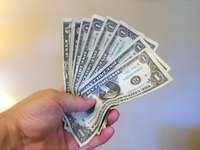 Many colleges and community organizations offer courses in money management. These courses are aimed at individuals who are having trouble with debt, those who want to avoid the problem or those people who want to use what money they have more efficiently and effectively to meet their financial goals. The skills gained in a money management course can set people on the road towards financial stability rather than debt.
Understanding Money
Thinking of money as magic rather than a tool gets many people into financial difficulty. Learning to use money as a tool for your own advantage can contribute to a healthy financial life. Money is a medium of exchange that can acquire necessities or luxuries. The demystification of money can be the most valuable lesson that is taken away from a course in money management.
Getting More With Less
Learning about how money works can teach you many tricks about how to use it more efficiently. Buying luxuries in expensive boutiques is paying for the experience of shopping rather than just the object. Buying things on sale, wholesale or used, can get you the same merchandise at a fraction of the price. This is only one of many tricks that can be learned to make a dollar stretch farther. Others include investing money in long-term financial vehicles that will yield large returns, shopping with coupons or joining buying clubs.
Staying Out of Debt
Avoiding debt is a central lesson in money management. Because debt entails interest, it inevitably has a corrosive impact on your financial profile. Some debts, such as a mortgage, can be unavoidable, and preferable to the black hole of rent payments. Other debts, such as high interest credit card debts that add up month after month when they aren't paid off, should be avoided and can have disastrous financial effects when they are not. Money management courses teach students about debt, how interest works and key techniques to help you keep your money for yourself rather than enriching the credit card companies.
Making Your Money Work For You
Any time that you make money by using money, you're making it work for you. This can mean storing your money in a high interest bond or investing in a profitable business. Avoiding high-risk investments may decrease your potential earnings but will also decrease your potential losses. A money management course can help you to understand how much risk is acceptable, and the importance of investing over the long term to provide yourself with ongoing financial security.