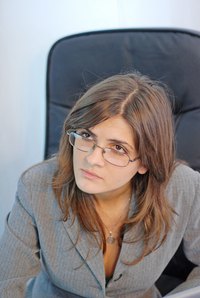 Family law pertains to the legal relationships among family members, including divorce, child custody and visitation, and juvenile delinquency. A family law attorney's salary depends on such factors as experience with the law and the courts, the region where he practices, and her reputation for successfully negotiating and litigating cases. It's possible for an attorney specializing in family law to build a lucrative practice through savvy marketing, legal expertise, and excellent problem-solving and communication skills.
Diversity
A successful family law attorney wears many hats. Besides mastering the legal side of family law, he must be adept at understanding the human condition as clients present problems from every kind of life experience. The attorney must also conduct complex financial analyses, such as the division of assets and tax liabilities, and therefore must have a strong background in business and forensic accounting, as well as be comfortable using technology, such as legal software programs, for financial calculations.
Geographical Region
The part of the country, even the city, where a family law attorney practices affects her income. According to the Law Schools website, lawyers in states such as Washington and New York earn higher salaries than those in other states. SalaryExpert analyzes family law attorneys' salaries by city as of February 2011 -- with those in Manhattan, New York, earning $138,844; in Phoenix, Ariz., earning $94,360; and in Miami, Fla., earning $104,135.
Average Annual Salary
The Bureau of Labor Statistics reports the average salary of attorneys, as of May 2008, was $110,590, with those in the middle earning between $74,980 and $163,320. The nationwide average salary as of February 2011 for family law attorneys is $48,170 to $79,053, which is at the low-end compared to other practice areas, according to PayScale. Based on Indeed statistics, the national salary trend for family law attorneys has been steadily rising since October 2010.
Hourly Rates
Similar to salaries, hourly rates vary depending on the region, the attorney's years of experience, legal expertise and other factors. In February 2011, PayScale reports that the nationwide average hourly wage for an attorney with less then one year experience is $15.11 to $29.28, one to four years $20.45 to $61.23, five to nine years $34.66 to $101.74, 10-19 years $49.38 to $196.82, and 20 years or more $97.21 to $251.79.