In the 1970s, teens had a lot of fashion options, compared to the relative dearth of choices not that many years before. The 1970s was an era of diversity in attire, and teen girls could wear pants, skirts, blue jeans or dresses. Even wearing tennis headbands as accessories was far from uncommon. Designers began to brand their logos on the back pockets of their jeans. Skirt lengths ranged from extremely short to hitting the floor, and shoe styles were extravagant.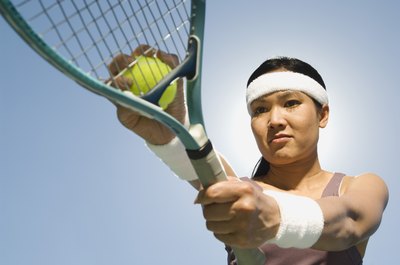 Dressy Attire
For dressier events in the 1970s, teen girls often donned dresses with Victorian-style hemlines. Culottes were an alternative to pants and skirt hem lengths varied. The mini-skirt of the late 1960s was still popular, and girls also wore skirts with hems that went from mid-calf to ankle-length. Tunics were popular and often worn belted over matching pants. For dressy occasions, boys wore flared-bottomed pants, which were required to be as tight-fitting as possible. The three-piece suit fashioned after John Travolta in "Saturday Night Fever" was also a popular fashion style for teenage boys. Material for dressy attire included crushed velvet, satin, and suede.
Casual Clothing
Casual wear for both male and female teens included blue jeans, denim vests and denim jackets. Flared pants made their appearance in the early 1970s, with some hem widths measuring up to 32 inches, but by the end of the decade, the flared pant leg was history. In the 1970s, punk rock hit the scene and teens wore ripped jeans, T-shirts and leather jackets. Dance wear was worn as casual clothing, with girls donning leotards and wrap skirts, often wearing leg warmers over blue jeans.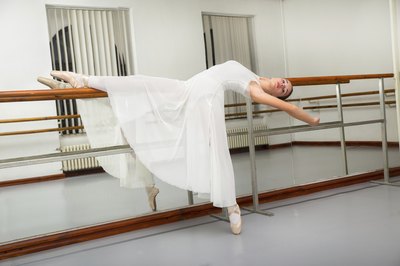 Shoes
The 1970s introduced the platform shoe, which was a favorite of both sexes. The height of the platform was anywhere from one-quarter inch to four inches high. The clog was another shoe worn by predominantly female teenagers, but it was also a favorite for some males. Black patent-leather shoes became a favorite for girls, especially when worn with white tights.
Accessories
The 1970s was a time of glitz and glitter, with glittery accessories worn by both boys and girls. Accessories were also bigger than ever, with chunky, hand-made ornaments worn as necklaces, chokers worn for dressy and casual events, and some teenagers who followed the punk rock trend wore dog collars as jewelry.