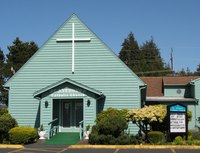 Pastors and clergy lead their congregations in spiritual matters, and administer the facility. The salary for pastors and other clergy is dependent upon geographical location and education.
Geographical Location
For some pastors, an executive board determines pastoral salaries. For other pastors, salaries are determined by congregation donations. A pastor's geographical location often plays a role in his salary level. According to the Bureau of Labor Statistics, pastors residing in California earn an average salary of $60,430, whereas pastors living in Massachusetts earn an average salary of $53,730.
General Education
A pastor's educational background and university degree influence her average salary. An academic degree raises the average salary of pastors slightly. According to Payscale, a pastor with an undergraduate degree from a university earns an average salary between $33,813 and $57,266. A pastor without a degree earns between $32,698 and $56,128.
Advanced Degrees and Experience
According to My Salary, the national median salary for all members of the clergy who hold an advanced degree is $85,543. My Salary determines this median salary based on the criteria that the pastor has a master's degree in a related area of study and a minimum of five years of experience in the field.
Benefits
For some pastors, there are benefits that accompany their annual salaries. According to Payscale, 68% of clergy members receive health benefits associated with their employment. In addition, 46% of pastors receive dental benefits. These added perks increase the value of a pastor's salary. Since the national salary data for Payscale states that the average pastor's salary is between $35,671 and $58,311, health and dental plans make the salary levels more appealing.