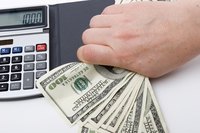 Employees are hired by you or your human resource team to help the business work toward company goals or reach new market heights. Other than being part of the corporate team, employees are important for various reasons. Your employees are constantly speaking to consumers and clients, so their opinion is critical in helping shape the perception of your company on the market.
Practical Things
If you are the owner of a small business, you may find that you do not have the time to do the practical things within the company. Practical things can include organizing the company's daily expenses, sending out the daily postal mail, making photocopies of contracts or agreements and receipts, or returning email inquiries to curious customers or potential clients. Have a couple of employees to help you do the practical things so you can focus on meeting with existing clients and producing high-quality products or services.
Company Credibility
A company that has hired employees may have more credibility from an outside perspective than an entrepreneur running a business alone. This is because customers may know how much is required to run a business and may be afraid that the products or services may suffer in quality if a single person is tackling the entire business alone. Having employees and actively paying them a salary may give the business a level of credibility, as it shows a well-operated and functional business.
Employees and the Market
Having employees is one thing, but having happy and satisfied employees is quite another. It is important to have contented employees, as they will often talk with friends and family about the business. As a business owner, you want to make sure that the information your employees share is positive and productive. If your employees are talking negatively about your business and you as a manager or leader, your business reputation may suffer on the market. If you hear something good or bad about the business, document it for future use.
Employee Branding
Employee branding is become more common on the corporate market, as employees are starting to represent themselves rather than a business. You want your employees to speak well about the business, their role in the business and address all negative concerns that are brought up on blogs, forums or career fairs, for example. Your employees are not only there to work for you, but also to protect and defend your business when placed in a situation that demands it.