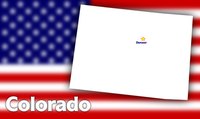 The term "squatter's rights" is commonly used to describe the legal concept of adverse possession. These laws exist in every state, though they are difficult to apply in many cases as they make strict requirements of anyone claiming land through this method. Talk to a Colorado attorney for legal advice if you need help with a squatter's rights case.
Adverse Possession
Adverse possession is the legal process in which a person who does not own real property -- land or real estate -- can gain legal title to that property without having to pay or compensate the previous owner. Adverse possession claims most often arise in situations where land owners have abutting properties, such where two neighbors share a fence line, and where, over time, one owner has come to use the other owner's property.
Ownership Requirements
Not just anyone can claim title to land through adverse possession. Claimants must be able to show they meet the basic legal requirements established under common law principles in order for their claim to be valid. To claim adverse possession, a claimant must show their use of the property is continuous for the entire time; hostile to the owner's interest; open and notorious as opposed to hidden; actual and not just assumed, and exclusive so that no one else was using it as well.
Time Requirements
Not only do claimants have to meet the common-law requirements of adverse possession, they must also meet the statutory provisions. Colorado Revised Statutes sectiosn 38-41-101 et. seq. require that a claimant must maintain possession of the property for at least 18 years before he can try to claim the property under adverse possession. Further, the claimant must have paid property taxes on the property for at least seven years prior to claiming.
Disability
Sometimes, a person who is entitled to sue to gain title to a property under adverse possession, or someone defending against such a claim, is prevented from doing so because of different reasons, such as insanity or being too young. If a person is legally unable to sue in court, known as a legal disability, the Colorado statute gives such a person an extension. That person has an additional two years in which to file a claim as soon as the disability is lifted.