Texture is everywhere around us. When working with it in art or handcrafts, using a variety of texture lends visual and tactile interest to projects. Collage, sculpture and even flat drawings make use of texture to create contrast between objects and to increase the aesthetic value of art objects. There are two primary kinds of texture in art: actual texture which can be touched, and implied texture, which is the technique of drawing or painting texture.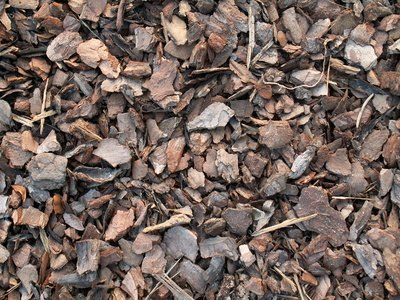 (texture image by Igors Leonovs from Fotolia.com)
Gather materials that have different textures. These can be fabrics, seeds, beads, barks, grasses or flocked wall paper scrap. All items have texture, but the goal is to have on hand a variety of materials that will give different touch experiences.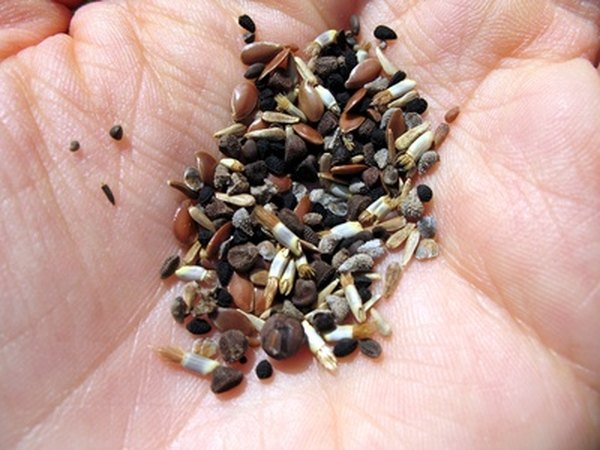 seeds image by Jane from Fotolia.com
Collage is a natural for working with texture. Use a variety of materials including bark, interesting seeds, cereal, pasta, fabrics, ribbon scrap and yarn. Create a backdrop surface using a stiff, durable substance like corrugated cardboard, poster board or wood. Arrange the items on the surface without gluing. Shift them around and study the effect. Glue to the surface. If the items are particularly large or heavy, use hot glue. If the items are primarily paper, white glue will suffice.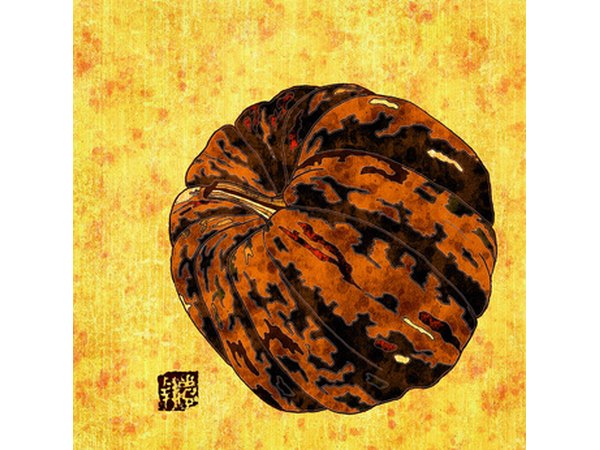 decorative pumpkin collage image by Tamara Kulikova from Fotolia.com
Quilting is the art of sewing patterns onto two pieces of fabric with batting between the layers. A subtle texture is achieved by stitching patterns into the cloth. The quilt top can be made of a variety of materials stitched together. The various pieces can be made of differently textured fabrics, such as silk, velvet, flannel or hop-sacking. Texture can be added to quilting by using trapunto, a method of adding extra stuffing to certain pattern features, and stitching other areas so that the quilting is flattened and by stitching closely over it. Fringe-edge quilting is a technique where the quilt pieces are machine stitched close to the edge, and the rough edges are left on the outside of the quilt.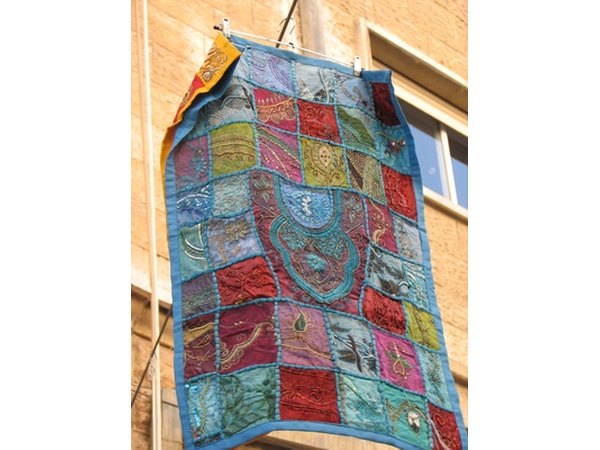 Indian quilt for sale image by Tasha from Fotolia.com
Embroidery is the technique of creating a pattern or pictures using sewing stitches. This can be done by hand or by machine. Crewel embroidery, which is done with yarn rather than fine threads, can produce some especially interesting patterns and textures.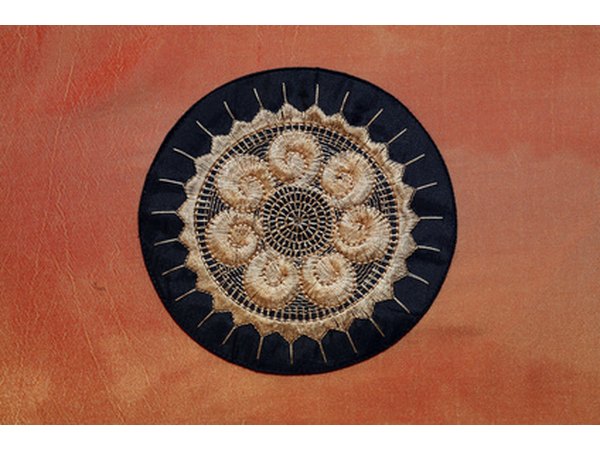 embroidery image by Ni Chun from Fotolia.com
Knitting and crocheting both have a variety of textured patterns. Ribbing, pop-corn, cabling and lace all have intricate and interesting textures. Learning to knit or crochet is something of a process, but once learned, the stitches are relatively easy to make.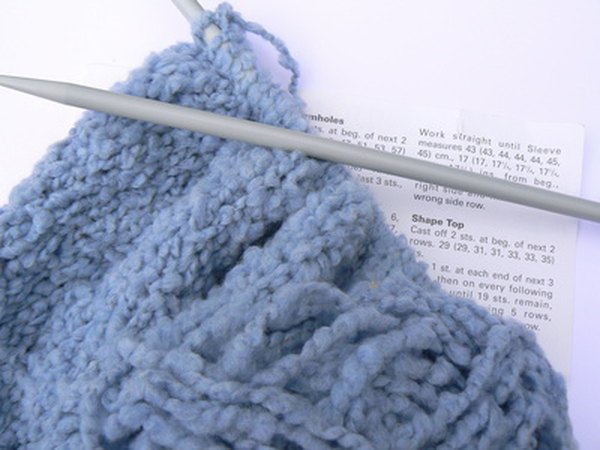 knitting image by Alison Bowden from Fotolia.com
Hand drawn or painted textures are called implied texture. Methods of making something look as if it has a texture include use of parallel lines, cross-hatching, stippling and varying the style or type of line. Shading is also important to the process of creating implied texture.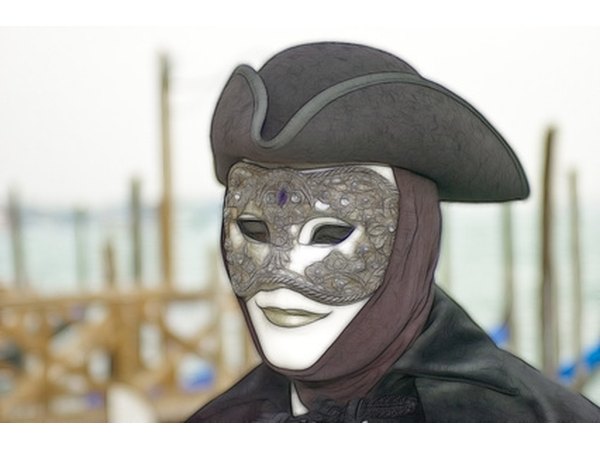 Pencile draw venice carnival mystery image by Lovrencg from Fotolia.com
Make a grid on a large piece of white paper. Use a straight edge to make sure all of the lines are even. The nine patch pattern used in quilting is a good set-up for this. A nine-patch pattern is a square grid that is three squares across, and three squares down, creating the nine squares that give the pattern its name. In each square use a different texturing technique, such as parallel lines, cross-hatching, pointillism, faux bark or faux marbling.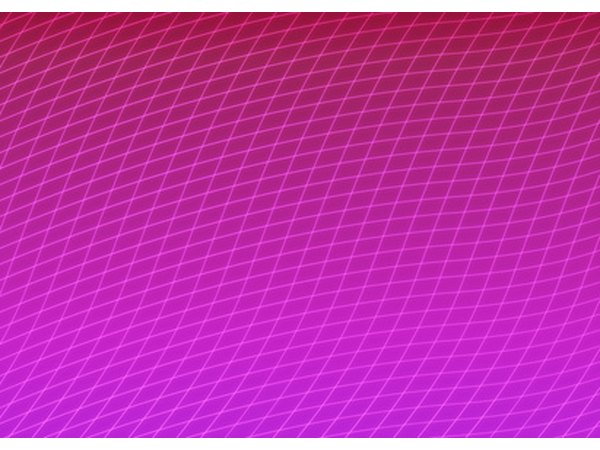 curved grid pink image by Igor Negovelov from Fotolia.com
Collect a variety of interesting objects, such as glass bottles, earthenware pots, soft draping fabric, boxes, patterned vases, teapots or toys, and arrange them attractively on a table. Draw the items as realistically as possible, using implied texture.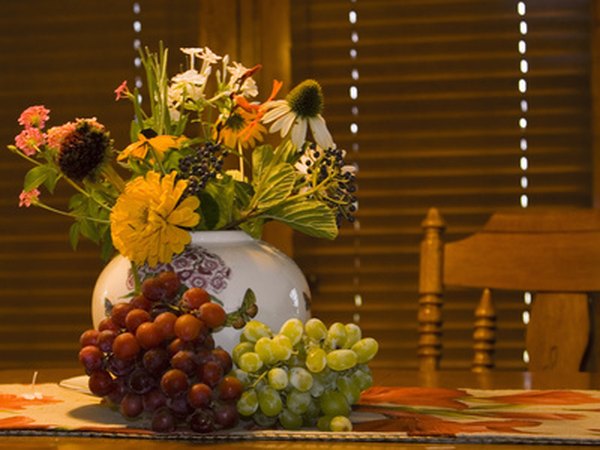 Still Life image by mhiser from Fotolia.com
Promoted By Zergnet