Aluminum foil is a unique medium for home art and craft projects. The two most distinguishing features of foil are its malleability and its metallic shine. Projects that capitalize on these features are likely to be most successful, and the possibilities for foil creations are limited only by the imagination.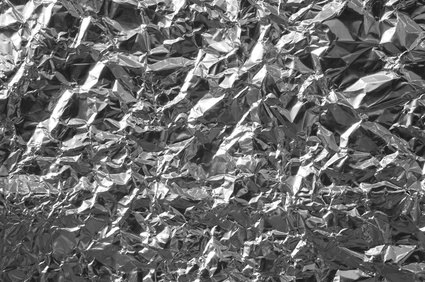 (tin foil image by Karin Lau from Fotolia.com)
Take a medium to large piece of foil and crumple it up. In much the same way as you would form a ball of modeling clay, you can form foil into any shape you desire -- balls, cubes, hearts or creatures. Wrap the foil around some wire or pipe cleaners to create a figure with movable parts.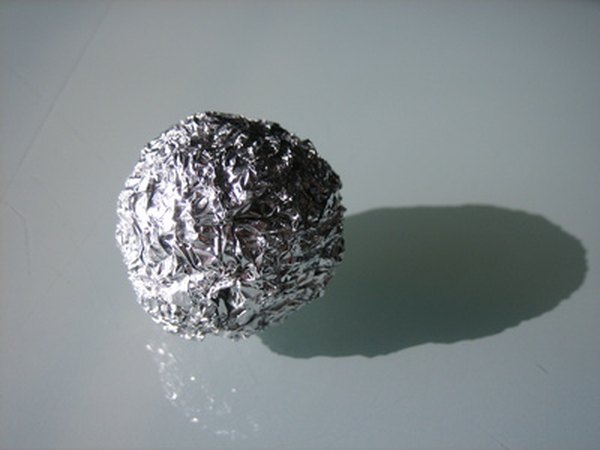 aluminiumkugel image by sun_orbiter from Fotolia.com
You can make fancy ornaments, decorations or gift boxes by covering small objects in foil. Simply brush a watery glue mixture onto the surface you want to cover, place the foil over it, shiny side up, and smooth it on. If you use regular glue, the lines you make with glue will show up as a bump under the foil. Use this to your advantage: create your own "relief sculpture" surface by drawing a picture with glue or gluing thick shapes of card stock onto a piece of cardboard and then pressing foil onto the newly textured surface.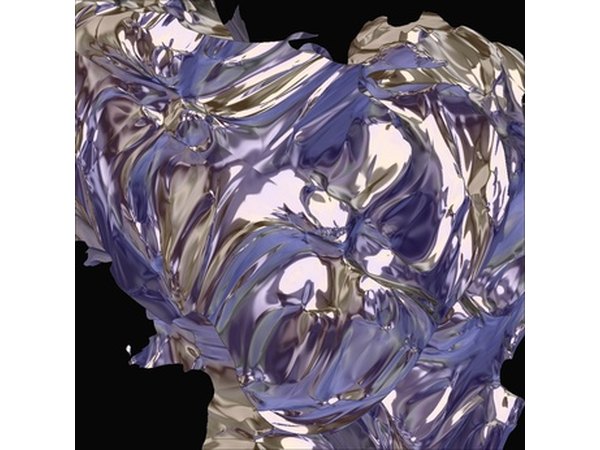 foiled image by Dave from Fotolia.com
Smooth foil onto a piece of cardboard. (You can remove the cardboard later or leave it in place for a strong backing.) Use a pencil or toothpick to poke small holes through the foil. Create a picture or pattern through your placement of these holes. You can add color with paint, crayons or colored pencils, as well. Experiment with different media. Watery paint will not stick, but you can add glue to the mix. You can also place glue directly onto the foil and add glitter.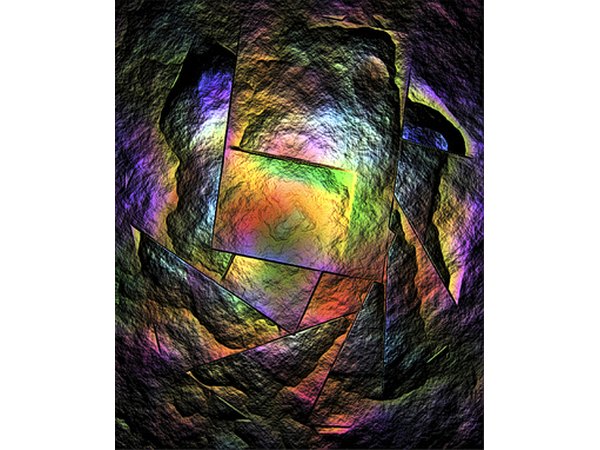 heated colored crushed foil image by vladimir vershvovski from Fotolia.com
Cut small squares of foil or tear small pieces for rougher edges. Or, save pieces of foil from various candy wrappers and other sources, as you find them. Use these pieces in a mixed media image, or glue them onto the surface of your choice with a watered-down glue mixture to give the surface a new look.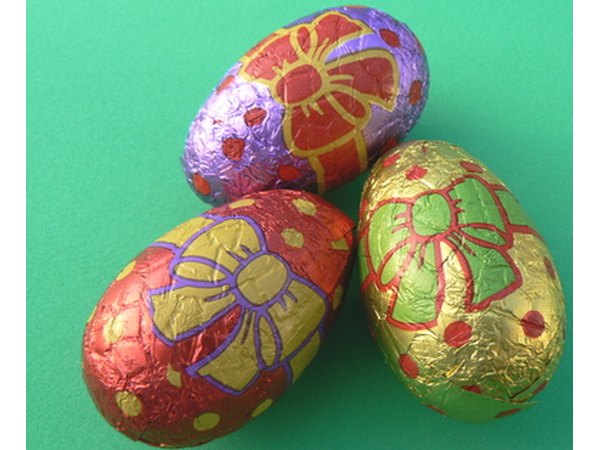 easter eggs image by Alison Bowden from Fotolia.com
Promoted By Zergnet