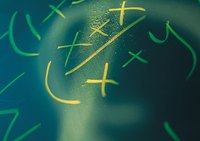 Following the completion of their education, teachers begin a career journey that touches the lives of potentially thousands of students. This career journey starts when a teacher takes an entry-level position in an academic institution as a "rookie." Salaries for first-year teachers are usually only around $30,000, but rates rise as the teacher gains experience.
Salaries By Degree
Teachers earn more in their first year if they have more education. With just a bachelor's degree, a rookie teacher makes just $32,722, as reported by the TopEducationDegrees website. With a master's degree, pay increases to $51,192. For those continuing on to earn education credits after receiving a master's degree, the pay is $53,238.
Salaries By State
As in other professions, teachers receive different pay in their first year depending on where they teach. The TeacherPortal website shows that, based on 2008 data, salaries may range from $24,872 in North Dakota to $39,259 in Connecticut. It points out that teachers have to factor in the cost of living in determining whether a salary is "good." For example, with a starting teacher salary of $37,500, Illinois earned the top spot for "salary comfort," or how far the salary would stretch. Massachusetts, which has a similar starting teacher salary of $35,421, however, ranked 34th.
Salaries by Level
The U.S. Bureau of Labor Statistics indicates what teachers in the lowest 10th percentile of earners make. The lowest 10th percentile usually includes entry-level positions or those who don't have as much education or experience. For kindergarten teachers, the entry-level (10th percentile) salary is $31,320, based on 2009 data. Elementary teachers average $33,830. Pay is $34,360 for entry-level middle school teachers. At the secondary level, pay is $34,600.
Considerations
Starting teachers are at a disadvantage compared to experienced teachers because their lack of experience disqualifies them from higher wages. However, as of 2011, because of financial cutbacks, many districts cannot afford to pay the salaries experienced teachers enjoy. As a result, they are offering experienced teachers buyouts and early retirement packages and filling the positions with "cheaper" rookies. This has led to concern about the quality of education in the United States, particularly since rookie teachers face overloaded classes of 30 or more students more often than in the past.