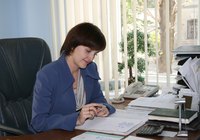 Career coaching is similar to life coaching, which involves helping clients determine and achieve personal goals. Life coaches assist clients with all aspects of life, such as family, personal relationships, education and goal setting. A career coach may touch on some of these issues. However, the focus is on helping a client find the career that meets her goals. For successful coaches, the business can be financially rewarding.
Earnings
Many career coaches don't have a traditional salary working for an organization. A career coach often works on a consultancy basis. The hourly fee can be anywhere from $50 to $500 an hour, according to Employment Spot. The coach might also offer a series of sessions for a lower fee. This fee is typically not for simply sitting down with the client for an hour and giving advice. Career coaches must develop a lot of resources and perform research on industry trends.
Career Management
Career coaching professionals are moving into niche markets. For example, a career management coach not only assists with helping a person find a career to match a skill set and helps prepare the client for interviews but also manages overall career strategy. For example, if a person has been in one career field for most of her life and now wants to change direction, a career management coach can help delve into the motivations and channel her in the right direction.
Average Annual Salary
Career Builder Salary, an earning calculator offered by Career Builder gives an average salary of $57,558. The smaller annual salary versus the hourly rate may be because career coaching is an emerging market with only a few years of recognition as a profession. A person in this field may need to do a lot of marketing and educating people on the benefits of using such a service.
Additional Benefits
A career coach does not need any formal education for the position and is not required to have any type of certification or licensing. However, a person can obtain certification through the Career Coach Institute or Career Coach Academy. Another positive aspect of this career is that because it is in an emerging market, creative people can develop additional opportunities such as speaking engagements or writing courses.