Though there were several attempts to create a Mother's Day holiday throughout the late 1800s, the actual holiday was not recognized until Anna Jarvis successfully got the department store Wanamaker's to create a window display celebrating mothers in 1908. It gained such popularity that the following year the holiday was celebrated in 45 states. Given the retail connection associated with the origin, many businesses try and capitalize on doing extra business for the holiday.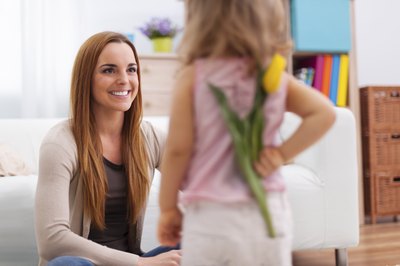 Spa, Hair and Nail Businesses
Allowing a mother a day of pampering is a popular gift for Mother's Day. A month or so before the holiday, advertise specials for your spa, hair or nail business. Offer a two-for-one pricing on services such as manicures and pedicures, a reduction in the cost of highlights, and massages, facials and body wraps for half price. You can even entice business further by discounting gift cards bought for mothers. For instance, give 20 percent off when the customer mentions they are buying the gift card for his mother. Offering promotional ideas allow you to get new customers into your business on a special day.
Restaurants
Another popular Mother's Day event is to take the family to dinner. Since Mother's Day is always held on a Sunday, it allows families who live a short distance apart to travel, be with one another and go out for a meal. Offer special Mother's Day pricing for the moms at the table. For instance, you might allow mom to eat free, or talk half-off the mother's meal. You can also provide a free champagne toast or free dessert to the mother. The greater idea is to give mom, and the rest of the family some sort of deal for enjoying food at your restaurant on the special day.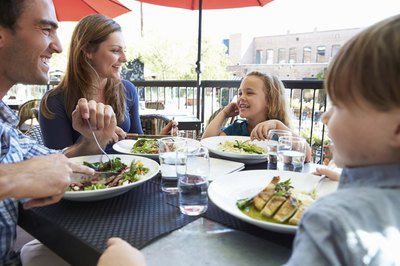 Floral Businesses
For loved ones who cannot be together on Mother's Day, sending flowers or plants make a thoughtful gift. If you are a floral business, run specials which entice the customer to purchase from you. For instance, since people have several mom figures in your life, you can run a mom and grandmother special where they get two arrangements for the price of one. You can offer free standard shipping on the products. You can also offer special Mother's Day arrangements which are only around once a year for the special occasion. Offer different sized arrangements at different price points. For instance, the same arrangement can come in small medium and large with a price difference of $10 between each one.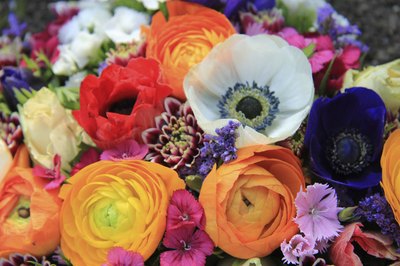 Retail Stores
Retail stores which are directed at women can also offer promotions to entice shopping. Sales which take percentages off merchandise in the stores as well as coupons available online or given at the store bring Mother's Day shoppers into the store. Remember that Mother's Day shoppers also include men, therefore you want to advertise in places where they will see and notice the promotion. Female clothing stores, lingerie shops, accessory stores, and cream and hand lotion stores can all benefit from holding retail sales and providing coupons. Also, consider offering a bounce-back coupon once the purchase is made. A bounce-back coupon is given at the point-of-sale and good upon returning to the store for the next purchase. These coupons can be given to the moms along with her present. She can then return to the store and shop some more.