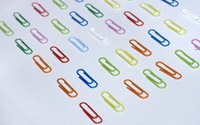 Workplace culture is an essential element of success for companies. The culture of a company can best be described as its "personality" or overall mood, energy and character. Mission statements, beliefs, values, rules, dress codes and various protocols are just a few of the factors that impact a business' culture.
Collective Success
When employees at a company are well-aligned to their company's core values and long-term goals, they stand on common ground. Teamwork is most often successful when all the players/employees are on the same page. When goals are achieved, the moral reward is intensified by the sense of collective partnership. To get to this point, a company's culture must be well-planned and established on a positive note.
Flexibility
Leadership in a corporation always has the potential to change hands. As the company grows, new upper-management personnel might be hired and new employees at all levels brought on board. If an upper executive quits or takes an extended leave of absence, a protocol must be in order that will ensure that the company will not immediately plummet during the managerial adjustment period. When culture in a company is well-established, the company has the flexibility to handle changes while still holding onto the roots that have produced success.
Employee Retention
When a company's culture is well-established through a comfort zone with positive outlooks, rewards, teamwork, respect, productive methods and reasonable expectations, employees are likely to remain for the long term. Even if the company stumbles upon challenging times, such as financial woes, remodeling, construction and other potential distractions, employees who are happy with their company's general culture are likely to stand by the corporation through such struggles and inconveniences.
The Trickle-Down Effect
A company's consumers, customers and clients are likely to feel the results of well-constructed culture. When employees and company representatives are happy with their work environment, their attitude and outlook are sure to rub off on everyone they encounter during business meetings, deals, sales and general conversation. Positive culture naturally attracts people faster and with longer terms than a company with a poor attitude, miserable employees, bitter representatives and boring conversations.