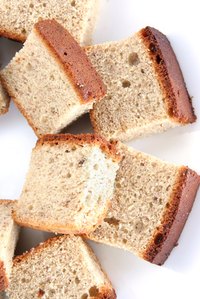 No- and low-carb diets have made their mark with well-known plans, such as Anabolic and Atkins diets. People who are looking for an effective way to lose weight may choose these types of diets. Although most of these diets incorporate at least some carbohydrates into their plan, many dieters are looking for foods that have no carbohydrates.
Meat
A food packed with protein and meat products, such as seafood, eggs, poultry, beef and pork, is the type of food most low-carb dieters choose to eat as it helps the dieter feel full throughout the day. No-carb dieters should stay away from processed meats that might have added carbs and meat that has been breaded. The recommended serving size for meat during a low carb diet is 4 oz.

Cheese is a nutritious food.
Toss chesse in a salad, spread it on a low-carb cracker or simply snack on a cube all by itself. While most cheese has some carbohydrate content, options such as brie, camembert, gruyere, limburger, monterey and port de salut are recorded by Diet & Fitness Today to have zero carbohydrates. It is recommended that dieters consume only 3 to 4 oz. of cheese a day.

Sauces, Spreads and Seasonings
Although you usually wouldn't eat these products on their own, these items are great to enhance flavor or to aid in the cooking process. By themselves, most seasonings do not contain any carbohydrates unless sugar has been added. Products such as butter, vinegar, salt, and cooking oils don't contain carbs and are useful for flavoring meats.

Drinks
Believe it or not, there are some alcoholic beverages that do not contain carbohydrates. Michelob Ultra is the only beer known to have zero carbs, but other alcohol choices include distilled gin, whiskey, rum and vodka. Diet sodas with aspartame or some other sugarless sweetener do not contain carbohydrates; coffee, tea and even some low-calorie lemonades contain aspartame instead of sugar.