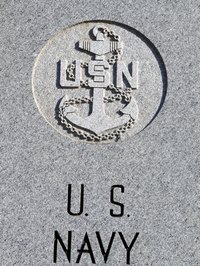 There are 12 museums run by the U.S. Navy across the United States along with four historic ships and a display center on naval history. They include information about the history of the U.S. Navy, details about the service and how it has changed over the years. There is one naval museum run by the U.S. Navy in Florida but this focuses on naval aviation rather than navy ships. However there are a few other museums in Florida which include information and displays about navy ships.
American Victory Ship
The American Victory is located in the downtown area of Tampa, Florida, in the Channelside district. It is a fully-functioning ship which was built in 1944 and served in World War II as well as the wars in Korea and Vietnam. It was due to be scrapped in 1996 but instead became a museum. Members of the public can visit three different cargo holds and explore the rooms on the ship including cabins and mess halls. A range of memorabilia is on display including photographs, uniforms and medals.
The National Navy UDT-SEAL Museum
The National Navy UDT-SEAL Museum is dedicated to recording and maintaining the history of the Navy SEALs – previously known as Frogmen. It is based in Fort Pierce, Florida, and exhibits include Apollo training crafts, support boats and other water craft specially designed for use by the SEALs. Training equipment such as beach obstacles are also on display.
National Museum of Naval Aviation
The National Museum of Naval Aviation is one of the biggest air and space museums in the world and features a huge range of historical information and artifacts relating to aviation in the Navy, Coast Guard and Marine Corps. The museum also features a shop, cafe and an IMAX theater. More than 120 aircraft are on display and another 40 aircraft are displayed in the outside space. An interactive section teaches about the principles of flying, and the museum includes a public research center and an art collection. The museum is located at the Naval Air Station Pensacola.
Other Navy Ship Museums in the USA
Connecticut hosts the Historic Ship Nautilus and Submarine Force Museum. The USS Nautilus was the first submarine in the world to be powered by nuclear technology. It reached the North Pole before any other ship. In Washington, the Naval Undersea Museum includes the sail from another nuclear submarine, the USS Sturgeon, along with Trieste II and Deep Quest, two deep-submergence vessels. Also in Washington, the USS Navy Museum is home to the Destroyer Barry. In Massachusetts, the USS Constitution Museum features the frigate Constitution, which was first commissioned in 1798.