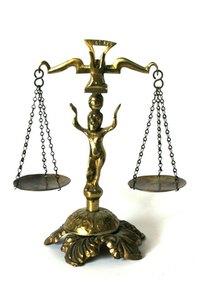 An ex parte divorce takes place when only one of the parties is present. Like most legal terms, the root of this comes from Latin and literally means "on one side only." The ex parte proceedings have to follow certain guidelines, including providing timely notice of the court hearing.
State Law
In order for an ex parte divorce to be valid, the person filing for divorce needs to be a resident of the state in which the proceedings take place. You can't be a resident of New York and file for an ex parte divorce in Nevada. Many states have a minimum residency requirement, which prevents people who have just moved to a state from filing for an ex parte divorce there.
Evidence
In some cases, evidence has to be presented to support a claim for an ex parte divorce. Ohio, for example, will only grant an ex parte divorce if documentation of a valid reason is presented.
Court Appearance
Before an ex parte divorce takes place, the spouse who is not appearing in court is presented with paperwork explaining the impending divorce proceedings, including time, date and location. This allows the absent party time to gather evidence in the event the divorce is contested. If a spouse has not been notified about the divorce proceedings, the ex parte divorce might not be recognized in another state. If the other party does show up for the proceedings to contest the divorce, the ex parte divorce immediately ceases and a divorce hearing takes place.
Foreign Law
If one of the parties is a U.S. citizen and marries a citizen from another country, a court in another country can conduct an ex parte divorce despite one of the parties not being a citizen of the court's jurisdiction. American states might not recognize foreign ex parte divorce, especially if there was not adequate notice provided or the spouses did not reside in the foreign country at the time of the divorce.
Contesting Divorce
An ex parte divorce can be overturned if it is determined that there was not ample time given to allow the absent party to attend the proceedings. It can also be overturned if it is discovered that the court issuing the divorce decree did not have the proper jurisdiction.