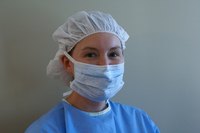 The Medical Resource Group reports that about 17,000 Registered Nurses (RNs) work in San Diego, California, as of 2008. RNs in the San Diego area have a wide range of training, experience and responsibilities, all of which affect their salary.
2009 Median Salaries
The median annual salary for RNs in San Diego-Carlsbad-San Marcos as of May 2009 was $80,020, with 50 percent earning between $69,350 and $93,030, according to the Bureau of Labor Statistics. At the low end of the pay scale (10th percentile), RNs earned $60,620, and at the high end (90th percentile), RNs earned $105,770.
January 2011 Salary Data
As of January 2011, the Payscale website reports that San Diego is the fifth highest paying U.S. city for RNs, with an hourly rate of $27.71 to $37.23. Indeed.com reports the average salary for currently listed RN jobs is $64,000.
Advance Practice Nurse Salaries
RNs with a master's degree can become an advance practice nurse, such as, a nurse practitioner, clinical nurse specialist, certified nurse midwife or certified registered nurse anesthetist. According to Indeed.com, the average salaries for advanced nursing specialties in San Diego include clinical nurse specialist, $70,000; certified nurse midwife, $87,000; nurse practitioner, $81,000; and certified registered nurse anesthetist, $93,000.
Considerations
For RNs who belong to the California Nurses Association union, salaries are negotiated between the union and the employer and are often based on years of experience.