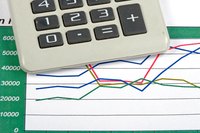 According to a recent survey conducted by Morningstar and Barron's magazine, more than two out of three investment advisers and institutional investors believe that alternative investments will become as or more important than traditional investments over the next five years. When added to a portfolio of traditional investments, alternatives have the potential to increase total performance while simultaneously reducing risk. Used improperly, they also have the potential to serve as a source of significant loss and frustration.
What is a Marketable Alternative?
Marketable alternative investments are publicly traded securities that represent a wide range of non-traditional investment assets or strategies. Alternative assets include tangible property like precious metals, foreign currencies, commercial real estate and infrastructure projects like toll roads, bridges, airports and pipelines. Alternative strategies are ways of using traditional assets in non-traditional ways. Examples include long-short, merger arbitrage, convertible bond arbitrage and systematic trend following.
Investing in Tangible Assets
The number of publicly traded securities used to gain access to alternative assets has grown with demand. There are currently close to 100 exchange-traded products (ETPs) that represent various commodities and currencies either individually or in diversified baskets. Public real estate investment trusts and master limited partnerships offer participation in assets such as timberland, commercial real estate and pipelines. Many mutual fund families now offer funds that target infrastructure, natural resources and other alternatives like distressed securities and variable rate senior loans.
Investing in Alternative Strategies
Alternative strategies are primarily available to the public through mutual funds, although the number of ETPs offering these strategies is increasing rapidly. Sometimes known as "absolute return" funds, popular strategies include long-short market neutral, hedged equity, managed futures and multi-strategy funds that combine a variety of strategies into a single offering. Independent research on these mutual funds from Morningstar and/or Value Line is often available in public libraries.
Alternative Investment Risk
A lack of transparency and familiarity with alternatives poses significant risk to the investor. ETPs that represent single commodities can be extraordinarily volatile; daily moves in excess of 10 percent are not unusual. Alternative strategies are usually complex and expensive to manage. When under stress, strategies that were meant to diversify the behavior of a portfolio have often become highly correlated with the stock market. Understanding why and how a strategy should work is of paramount importance to the alternative investor. Lack of familiarity with the tax treatment of some alternatives is another source of risk. Consultation with a tax professional before investing is advisable.