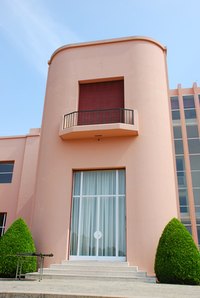 When it comes to renting a home you are trying to sell, there are mixed feelings. From a Realtor's point of view, dealing with tenants can be difficult, as they aren't very cooperative because they may not want to move. Tenants can make showing a home difficult, creating clutter in the home and being uncooperative for showings. However, an owner may be having a hard time paying the expenses of two homes, so renting can bring in some extra income to meet those expenses. Besides, houses that appeal to investor are even more attractive when they come with existing tenants.
Short Term Lease
If you decide to rent the home you are trying to sell, advertise a month-to-month lease availability. Some tenants see a month-to-month lease as favorable, especially those who are traveling or spending a few months in the area. Inform prospective tenants that the house is on the market, and that when it sells, they may need to vacate the premises. Ask your real estate agent for a referral for a short-term lease option. Often, people seeking to rent for a few months will contact a local real estate agent.
Communication
Explain to future tenants that you will need to periodically show the home to potential home buyers and the importance of keeping the home clean and in presentable condition. When showing a house that has tenants, you are required by law to give 24-hour notice prior to showing the home. Ask the tenants to make sure the home is in presentable condition and clean. If possible, visit the tenants a week before showing the home to look over the home's condition.
Lease Contract
Draw up a lease agreement and ask a real estate company or attorney to review the lease contract to make sure to everything is correct and legal. Screen a potential tenant's credit report before allowing him to move in. Check personal and rental references before renting the home.
Lease Purchase
Consider offering a lease to purchase on the home, especially if it has been on the market for some time and has not sold. This will entice potential tenants into thinking of buying the home. Allowing them to live in the home will help them determine whether they like it enough to purchase it.