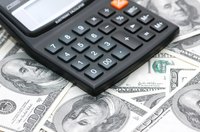 Business owners and business executives are always looking for new methods for developing their business. Business development allows companies to reach new markets, create products for customers in need and address issues that are holding the business back on an internal level. Development techniques are based on industry knowledge, setting business goals, taking action and evaluating the results.
Targeting Marketing Opportunities
One way a business can develop and expand is to analyze its presence in the market. Whether the presence is giving good or bad results, the business could start targeting new markets by offering products or services suited for the new market in question. For example, research and marketing testing with customers may reveal that some of the products sell better during specific seasons. This information could help the company approach new markets during these periods of high seasonal sales.
Getting Outside Perspectives
Smaller businesses may not know what techniques they can use to develop their business. Companies that do not have the manpower and labor force to plan development techniques will often ask for an outside perspective by hiring a consultant or expert. These individuals will then write development technique proposals and present them to the business's key personnel. Getting an outside perspective is another development technique that can provide a business with the knowledge to grow and expand in a credible and effective manner.
Listening to Customers
Customers and clients are the most important part of any given business. Without sales to customers and clients, the business may not have any money coming in, which may affect the operation of the business. Your customers may be using your products, but may have other ideas regarding product expansions or adding new ideas to your existing product line. Getting feedback from customers in the form of questionnaires or focus group interviews is another way to expand and develop your business.
Accounting and Financial Planning
A business may not be able to expand or develop due to the limited operational budget it has. While some businesses will have a single operational budget, larger companies may have a single master budget and numerous smaller budgets. One business development technique is to analyze the current budget and make changes so the company has the funds to do more marketing or product development. Financial planning can also be a developmental technique, allowing the business to make the right investments and have a plan in place to reach new financial goals over a set period of time.