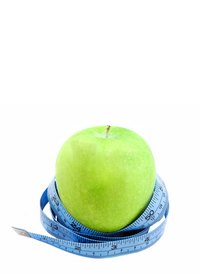 Dietitians work with individual clients to plan menus and develop healthy eating habits to lose weight, treat medical conditions or live healthier lifestyles. A professional dietitian may work in a hospital, clinic or facility to plan the menu for a group as well. States may require licensure for a dietitian or nutritionist to work. In addition to an education, nutritionists must have the skills to work with clients, kitchen staff and the management in a facility.
Nutrition Knowledge
A minimum of a bachelor's degree is usually required for a position as a dietitian, according to the Bureau of Labor Statistics. A dietetics or food and nutrition program may include courses in nutrition, chemistry, biochemistry, physiology and mathematics. Dietitians study the interactions between plants and animals and their environment.
Communication Skills
Dietitians or nutritionists must have good communication skills to interact with individual clients or patients. While helping the client or patient plan menus for a healthy lifestyle, the dietitian must also teach patients proper eating habits and ways to make changes in diet. Those working in a facility may direct the activities of kitchen workers preparing meals for patients. Communication skills are necessary in evaluating and assessing a client's needs.
Time Management
A dietitian who is self-employed must have good time management skills to prepare menus, work individually with clients and manage a business. Dietitians must schedule time for appointments, routine office work and pursue continuing education to remain current in the field of nutrition. Dietitians working in a facility must have good time management skills to ensure the preparation of menus, food purchases, budgets and staff management is completed.
Organizational Skills
Dietitians have the organizational skills to operate a business or oversee food preparation in a facility or company. Professionals in the food service industry must work with budgets and prepare reports for management.
Leadership
A dietitian working in a facility or company may lead a team of workers preparing meals for patients. The dietitian must manage employees including employee appraisals, discipline and scheduling. Some dietitians hire additional dietitians and food service workers to prepare meals for large facilities such as prisons, schools or cafeterias in companies.