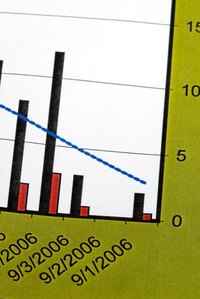 A credit union can be safer than a commercial bank, but there are no guarantees. Although banks and credit unions face similar regulations, each financial institution is different. They have different management, strategies and operations procedures. There are some conditions that may improve credit union safety as compared with many banks. You should know the financial health of your current financial institution and any others you're considering doing business with.
Credit Union: Every Depositor Is an Owner
Whether your savings account has a balance of $5 or $50,000 in a credit union, you are an equal owner, having one vote in the leadership and direction of your financial institution. This sometimes makes credit unions safer. Management may be closer to to credit union members and have a feeling of higher responsibility toward them. This higher level of "duty" can lead to more conservative management policies, giving depositors and borrowers an extra measure of safety.
Credit Union: Fewer Commercial Loans
Primarily focused on individuals and families, credit unions typically make fewer commercial loans. Many credit unions make no commercial loans at all. The loan portfolios of numerous banks are weighted toward commercial lending, with larger balances — and greater risks — than lending to individuals. Diversifying loans to more borrowers with smaller balances helps protect against lending problems that sometimes occur with fewer borrowers having much higher balances. The laws of probability suggest that greater diversity and higher numbers of loans improve safety.
Commercial Banks: Must Satisfy Stockholders
Depositors want safety and decent interest earnings. Stockholders want high returns on their investment. These desires can work in tandem. Sometimes they do not. The best way to give stockholders what they want is to generate the highest bottom-line profit possible. This result is best achieved by maximizing income (interest), minimizing expenses (interest expense) and taking extra risks. A bank with 200,000 depositors may need to satisfy only 8,000 stockholders. As a simple choice, stockholder satisfaction is easier. Unlike credit unions, where each depositor is automatically an owner, commercial banks need not be overly concerned with depositor satisfaction.
Safety Depends on Quality Management
Understand that both types of financial institutions are heavily regulated and prohibited from taking undue risks with your money. The ultimate safety of each is based on their quality of management. This includes paid professional executives and their boards of directors. The financial results of operations are public knowledge, and these institutions must report to federal regulators at least quarterly. The National Credit Union Administration, Federal Deposit Insurance Corp. and federal comptroller of the currency websites have these reports available online, or go to the institutions' websites. Perform your own evaluation or ask an expert to do it for you. You'll learn all you need to know about the safest and weakest banks and credit unions.