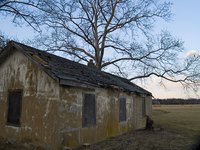 When you buy a homeowners insurance policy, you may wonder whether or not your home will be physically inspected as a condition of coverage. Some companies inspect every home they insure, some do so only if the applications trigger certain criteria and others may not inspect at all. Whether or not your home is inspected, it is always best to be truthful with your agent about the condition of your home.
Field Underwriting
Your insurance agent not only sells policies, he is also a field underwriter. This means that the insurance companies he represents give him a measure of authority in exchange for his promise to report accurate information and choose risks that conform to certain criteria the insurers desire. When he takes the information about your home, it is not only to determine the proper price for your policy, but also to make sure your home is a good risk to the insurer. Very often, in their field underwriter capacity, agents make physical inspections of the homes they insure.
Underwriting Inspections
Sometimes, agents cannot or will not perform inspections themselves. As a result, the insurer may hire a third-party inspection company to inspect your home. In most states, insurers can only modify existing policies for a limited period of time after they are issued. This is when most home inspections occur. Whether or not it is your agent, chances are high that someone will inspect your home when you apply for homeowners insurance.
High Risk Factors
Some insurance companies inspect homes based on certain risk criteria present on the application, according to InsuranceProviders.com. If your home meets one or more of these criteria, you stand an increased chance of receiving a home inspection. These factors include the age of your home, recent renovations, a history of claims, homes in high risk areas, attractive nuisances such as swimming pools or trampolines, a large square footage and a previous insurer cancellation.
Inspection Results
The inspection, either by your agent or another party, serves two purposes. First, the insurer wants to verify that your policy is right for you. By confirming your home's square footage, building materials, roof type and other information, an inspection can help ensure that your policy provides enough protection to rebuild your home after a loss. Second, the insurer wants to check for material misrepresentation, or lying, on your application. Generally, the insurer is able to change -- or even cancel -- your application if the inspection reveals information that is contrary to what you initially reported.