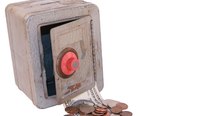 Exemptions in bankruptcy are generally a matter of state law, and many states allow you to choose between either the state exemptions or the federal exemptions. The federal exemption list does not provide a specific exemption for cash, but some state exemption lists do. Those states that allow a specific exemption for cash limit that cash to a small amount. But, you may come out of bankruptcy with a substantial amount of cash if the bankruptcy trustee sells your exempt property in liquidation.
Types
Individual bankruptcy filers can generally elect to file either Chapter 7 or Chapter 13 bankruptcy. In Chapter 7 bankruptcy the court will appoint an administrator called a trustee, and the trustee administers a liquidation process. Liquidation means the trustee tries to raise money to pay your debts by taking your nonexempt cash and selling off any of your nonexempt property. Chapter 13 bankruptcy, however, does not involve liquidation, so exemptions are generally irrelevant and your cash is always protected in Chapter 13.
State Exemptions
The various state exemption lists contain different details when it comes to cash and other exemptions. Some states provide a specific line item exemption for cash, but most do not. Massachusetts, for example, provides a specific exemption for cash, but the cash must be for specific purposes ($75 for utilities, $300 for food, etc.). Several states, however, allow the debtor to claim a wild card exemption, which can apply to any type of personal property, including cash. So, you may be able to keep your cash if you can claim the wild card exemption for your cash. Of course, this means you can't use the wild card to protect other property.
Liquidation Proceeds
When you file for Chapter 7 bankruptcy you essentially authorize the bankruptcy trustee to carry out the liquidation (sale) of all of your nonexempt property. If you have property that is worth more than the exemption allowed for that property, then the bankruptcy trustee will sell the property and give you cash equal to the exemption amount. The bankruptcy trustee uses the excess proceeds to pay down debt. As a result of liquidation, you may end up with a significant pile of cash.
Warning
Because cash is difficult to track down, it may be tempting to pile up as much cash as you can before bankruptcy and then "forget" to include the cash on your financial statement that you file with the bankruptcy court. Be forewarned that the bankruptcy code imposes significant civil and criminal penalties on debtor's who intentionally provide false information to the bankruptcy court. Because the bankruptcy trustee will have access to all your recent history of earnings, bank statements and other financial records, there is a strong likelihood that the trustee will be able to tell if you have attempted to siphon off cash before filing your bankruptcy petition.