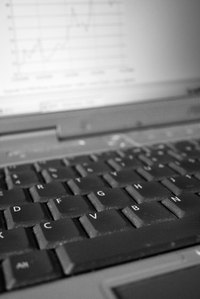 The faster your business is able to send and receive information, the better you will be able to take advantage of opportunities and avert mishaps in a timely fashion. Because digital communication technologies have become ubiquitous, customers expect fast responses to inquiries as well as regular updates about work in progress. Companies that are unable to provide these amenities run the risk of losing business to competitors who can communicate more promptly.
Communication With Customers
Faster communication enables your company to reach customers in a timely fashion. For example, if your own a restaurant and have a Twitter account, and your chef prepares something unusually wonderful, you can quickly communicate this to those customers who follow you. In addition, if you run out of an item and are able to convey this information promptly to regular customers who buy it, you avoid frustrating them by having them travel to your store unnecessarily and you build loyalty by demonstrating that you care about their time.
Communication With Employees
Fast communication with your employees enables you to smoothly navigate through difficult situations and work in an efficient manner. If your delivery driver leaves your warehouse and you discover an important item he left behind, fast communication technology will enable him to return for it before he has gotten far. If a customer cancels or changes an order, communicating this information quickly to the employee who handles the account enables you to avoid wasting time and money fulfilling it.
Communication with Suppliers
Fast communication technology enables your company to exchange information with suppliers in a timely fashion, accelerating the process of receiving the materials you need to run your business and also canceling orders when situations change. If your customer suddenly increases his order and you need to increase the inventory that you will receive from your supplier, faster communication can enable you to make last-minute changes. If a supplier is out of stock on an item you need and promptly lets you know, this process enables you to source the item elsewhere without delay.
Staying Current With Evolving Knowledge
Faster communication enables your company to rapidly access information that can be useful for business activities. For example, if you run a blog that keeps residents current about neighborhood events, faster communication enables you to more quickly receive news that your readers will find useful. If you own a bookstore, fast communication technologies can help you to stay current about new titles that have been published. If you provide tech support for clients, fast communication can help you to stay abreast of common technical issues.