College planning for students with learning disabilities can be a frustrating task for the student, the parents and the high school staff. However, as mandated by the Americans with Disabilities Act, colleges and universities must provide some level of services and/or accommodations for learning disabled students. Some accredited colleges even focus on learning disabilities.
(moodboard/moodboard/Getty Images)
In the University of Arizona's Strategic Alternative Learning Techniques (SALT) program, SALT students receive individualized educational planning and monitoring, assistance from certified tutors with coursework, and an array of workshops geared toward their individual academic needs. The 2009-2010 Achievement in Assessment emblem was awarded to SALT by the Assessment Coordinating Council and the Office of the Provost at the University of Arizona because of its advancement in its assessment practices.
benkrut/iStock/Getty Images
Founded in 1985, Landmark College is one of the only accredited colleges in the United States designed exclusively for students with dyslexia, attention deficit hyperactivity disorder (AD/HD) or other specific learning disabilities. The school's curriculum allows students to develop and practice academic skills and strategies in a way that builds from semester to semester. Landmark College offers an associate degree program, points of entry program (placement testing), summer programs and study abroad programs.
Ingram Publishing/Ingram Publishing/Getty Images
Celebrating 20 years, Beacon College is the only accredited college offering BA and AA degrees exclusively for students with learning disabilities, ADHD or gifted LD. Beacon offers comprehensive educational support services and a collegiate atmosphere that recognizes accomplishment while fostering lifelong learning. Educational support services include the Learning Specialists Program, the Writing Center, supplemental instruction and special accommodations. Beacon College also has global learning and travel abroad programs. Student organizations and clubs include student newspaper, performance club, poets and writers club, theater club, student government, fraternities and sororities.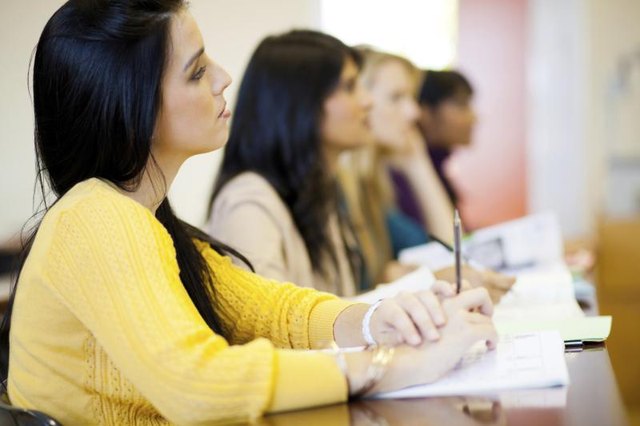 michaeljung/iStock/Getty Images
The Building Opportunities for students with Learning Disabilities (B.O.L.D) program at the University of Connecticut is specifically geared toward college students with learning disabilities (LD) and addresses the unique needs of students with LD, LD and Attention Deficit Hyperactivity Disorder (ADHD) and/or psychiatric disabilities. The fee-based program focuses on skills and learning experiences relevant for transitioning from high school to college during the freshman and sophomore years, and skills and competencies that prepare students for work and/or higher education during the junior and senior years.
cunparis/iStock/Getty Images
The University of Iowa's Realizing Education and Career Hopes (REACH) program creates a living-learning campus experience where young adults with multiple learning and cognitive disabilities are empowered to become independent, engaged members of their community. The program will help young adults with learning and cognitive disabilities attain expanded academic competencies, age-appropriate social experiences and life skills, as well as achieve improved readiness for entry into meaningful and sustained employment.
diego_cervo/iStock/Getty Images
Promoted By Zergnet