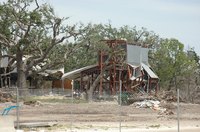 Rules of ethics and professional conduct for insurance adjusters are usually adopted by professional associations on a state-by-state basis. Since insurance regulations vary and are controlled by states, public insurance adjusters frequently belong to their state's professional association and agree to abide by its code of conduct. The ethical codes of behavior and deportment for adjusters across the United States usually fall within a few categories.
Honesty, Integrity and Fairness
Underlying the rules of conduct for insurance adjusters is the assumption that the work itself is a public trust. Adjusters are to put their duty to the insurance claimant above their own interests at all times.
Insurance adjusters agree to approach insurance companies, insured individuals and the public in general with justice and fairness. Their conduct should command respect and instill confidence.
As a demonstration of integrity, adjusters agree to refrain from any type of improper solicitation. They agree to avoid engaging in any kind of misrepresentation to insurance companies and to insured people. They agree not to acquire interests in any salvaged properties or to be a participant in the restoration, repair or reconstruction of such property. The only exception to this point of conduct is if an adjuster does so with full permission, consent and knowledge of the insured person.
Commission rates are to be equitable, fair and in strict accordance and compliance with regulations and laws that prevail in the regulating state and/or locale.
Mutual Respect and Self-regulation
Insurance adjusters also agree not to use or distribute communications, including printed materials, that harm their profession or are in conflict with regulations and rules or their state insurance regulatory agency. They agree not to subject their profession and peers to disrespect.
Violations of the code of conduct may subject an adjuster to penalties that include loss of license. In some states, adjusters are obligated to turn each other into their state's regulatory agency if misconduct occurs.
Knowledge and Experience
Insurance adjusters agree to be both experienced and knowledgeable in performing their work. They agree not to endanger the interests of the profession of public adjusting. They are committed to not bringing injustice into their interactions with insurance companies or insured individuals or entities. They are committed to handling only claims or losses for which they are qualified to handle and for which they can recruit technically competent assistants. They do not participate in any unauthorized law practice.
Cooperation
Insurance adjusters assist and cooperate with each other to facilitate harmony with other adjusters and with their clients. They are committed to cooperating with insurance companies, their representatives, insured people and the public at large.