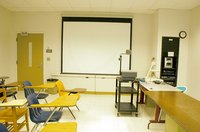 Evaluation of institutional training programs help management assess their effectiveness. There are several training evaluation models. The Kirkpatrick evaluation model or theory was developed in 1959 by University of Wisconsin professor emeritus Donald Kirkpatrick. It consists of four levels of evaluation: reaction of participants; learning, or the knowledge and skills gained; behavior, or the ability to apply the new skills; and results, or the organizational impact. Each level of evaluation builds upon and adds precision to the previous level.
Reaction
The reaction level measures how training participants react, including their level of participation; ease and comfort of experience; and the level of effort required to make the most of the learning. A reaction evaluation is inexpensive and simple to administer using interaction with the participants, post-training surveys and online questionnaires. The evaluation can be done immediately after the training ends. It is important that participants have a positive reaction to the training sessions because a negative reaction leads to poor learning.
Learning
Learning evaluations are usually conducted before and after a training program to assess the impact the program has had on the learning process. Evaluations assess whether participants have advanced in knowledge, skills and intellectual capacity as a result of the training. Learning evaluation tools include self-assessment using online questionnaires and tests, and formal assessment through interviews and observations. Learning evaluation is especially relevant for technical training because technical skill level changes are usually more quantifiable.
Behavior
Behavior evaluation assesses the extent to which training participants apply the learning in their jobs. The evaluation is usually done over a period of time to determine if the participants use the new skills and knowledge on the job, improve their performance and transfer the knowledge to their peers. Tools include observations, questionnaires, tests and interviews. Behavior evaluations take more time and effort than reaction and learning evaluations. It is important to involve the line managers and immediate supervisors in the process because they are in the best position to observe and assess participant behavior changes.
Results
Results evaluation determines the success of a training program in operational and strategic terms, such as increased sales, reduced expenses, improved quality and reduced cases of workplace injuries. However, it may not always be possible to correlate improved operational performance with training. For example, improvements in product quality may be due to better design tools and more qualified staff, not just a new quality training program. External factors, such as changes in the economy and the competitive environment, may also influence operational results.