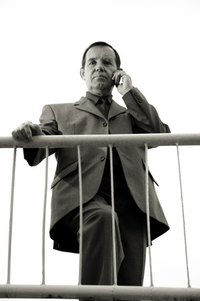 Stakeholders represent diverse groups with vested interests in an organization's operations, such as employees, managers, board members, users or customers and communities. Analyzing the needs of stakeholders and being responsive to them helps companies or nonprofit organizations achieve their strategic goals. Involving stakeholders in long-term planning and addressing their concerns and values early in the product development cycle lessens the chances for problems that could derail implementing strategic plans.
Identification
Stakeholder analysis begins by creating a list of stakeholders based on direct or indirect involvement with the organization, product or project. Business analysts find it helpful to create categories of stakeholders, such as users, customers, vendors and employees. Depending on your organization's business, other stakeholders may include individuals one step removed from direct organization contact, such as parents of children in school, the community surrounding a business' physical site or local government agencies. Brainstorming with key contributors can help build a complete list of stakeholders.
Understanding
The more influence a stakeholder has in helping or hindering an organization's ability to meet its strategic objectives, the more time and attention they should receive. Categorizing stakeholders based on their influence on strategic goals provides a road map for allocating analysis and communication resources to stakeholder management. For powerful groups, personal contact focused on understanding needs, priorities and concerns is warranted. Stakeholder analysis often includes using scenarios, providing models and demonstrations. Because their training includes tools and techniques for stakeholder analysis, using professional business analysts to collect information can result in better understanding.
Communication
A key function of stakeholder analysis involves identifying points of contact and apprising them of planned actions and intentions. An initial communication strategy for stakeholder analysis requires formal contact, such as presentations, meetings and requests for input. After stakeholder relationships become established, communication via email and phone provides sufficient opportunity to share activities and views. For example, a software development project might include users or customers in defining interfaces and functionality through scenarios and use-case analysis. Alternatively, formal presentations to stakeholders in local government and soliciting feedback from them helps an organization structure requests for zoning changes or permits.
Conflict Resolution
Detailed analysis of stakeholders' needs and priorities often results in identifying conflicts among stakeholder groups based on different needs and values. By applying effective communication strategies with the most powerful stakeholders, such as negotiation, and by providing numerical data on costs, risks and benefits, conflicts that could affect success can be reduced.