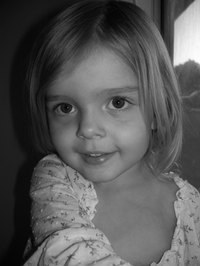 A pediatric occupational therapist is a medical professional who works with children and infants who have difficulties in movement, either congenital, or caused by an illness of injury. The therapist may devise exercise programs for the child, help develop his motor skills and teach communication techniques, in the service of allowing the child the best quality of life despite his disability. Often utilizing games as a learning aid, the pediatric occupational therapist works closely with pediatricians and other health professionals to determine the correct treatment for each patient.
Average Salary
The May 2009 occupational employment and wage data published by the Bureau of Labor Statistics (BLS) put the mean yearly salary for a pediatric occupational therapist at $70,680. This is equivalent to a monthly salary of $5,890 or an hourly pay rate of $33.98. The BLS reported that the median 50 percent of earners received an average of $69,630, the top 10 percent of earners gained $100,430 and the bottom 10 percent received $45,340.
Salary by Industry
A pediatric occupational therapist may find that her salary varies according to the sector of the health care industry she is employed in. The BLS lists home health care services as offering a high average salary for the profession, $81,360 annually. Positions within the offices of physicians brought compensation levels of $78,660, while nursing care facilities were listed as offering a mean yearly salary of $75,710. General medical and surgical hospitals offered average salaries of $71,300.
Salary by Location
In terms of the differing salaries offered to a pediatric occupational therapist across various states, the BLS lists California and Nevada as offering the highest levels of pay - $82,610 and $81,310 respectively. Maryland and Texas offer similar salaries - $78,990 and $78,470 respectively. Among the lowest-paying states were New Hampshire, $61,590, and Maine, $57,330. The BLS reports that the single metropolitan area offering the highest salaries to pediatric occupational therapists is El Paso, Texas, at $96,470.
Prospects
The BLS estimates that the employment market for occupational therapists of all kinds, including pediatric specialists, will grow by 26 percent through 2018, a faster rate than that across all professions (estimated at between seven and 13 percent for the same period). The BLS suggests that for an occupational therapist with a specialism, such as pediatrics, the opportunities may be even better. As a result, pediatric occupational therapists should continue to receive excellent rates of remuneration.