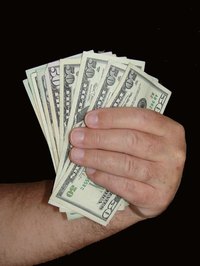 Saving for retirement can be a challenge, but having the right tools at your disposal can make it a lot easier. Retirement calculators can help you with everything from building a solid portfolio to determining how much your retirement nest egg can generate in retirement income. The more information you have, the better your retirement planning can be.
How Much to Save
One of the biggest challenges of retirement planning is to determine exactly how much you need to save. Some retirement planners advise that even a million dollars is not enough to enjoy a comfortable retirement, but in the end, it all boils down to how much you expect to spend. You can use an online retirement calculator to estimate how much you might spend in retirement, and determine how much you need to save each month to build a nest egg that will last throughout your retirement.
Savings Growth
If you already have some retirement savings, it is helpful to know how much those savings could grow in the future. In order to get an accurate estimate, look for a calculator that allows you to input a variety of scenarios and alter the expected return on your investment. Also, look for a calculator that allows you to enter the amount of money you expect to add to your savings each year. The more information you can provide to the calculator, the more accurate your results can be.
Retirement Income Calculator
It is not enough to save and invest for retirement. You also need to know how much income you can safely generate once you have built that nest egg. You can use a retirement income calculator to estimate how much spendable cash you can pull from your nest egg each month without depleting it too soon. A retirement income calculator can provide you with an estimate based on your current retirement savings, or based on the future growth of those current earnings. You can find retirement income calculators at many mutual fund websites, as well as financial websites, such as Yahoo! Finance and CNN Money. AARP also provides an excellent retirement income calculator individuals can use to estimate their future cash flow.
Self-Employment Retirement Accounts
If you derive part or all of your income from self-employment or a small business you own, you can save a lot of money on your taxes by contributing to a retirement plan. Business owners and self-employed individuals have access to a number of retirement plans, including SEP-IRA accounts, SIMPLE-IRA accounts and individual 401k plans. You can use an online calculator to estimate how much of your income you can shelter by contributing to such a plan. Those calculators can help you determine which retirement plan is the best choice for your situation.
Social Security Benefits
The Social Security Administration provides an excellent tool you can use to estimate your future retirement benefits. You can use this calculator to run different scenarios and determine the impact of early retirement on your future benefits. This allows you to prepare adequately for retirement by figuring your Social Security benefits into your plans.