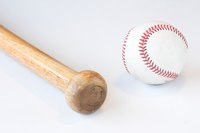 Professional baseball players are the second-highest-paid athletes in North American sports. With an Opening Day 2010 salary of more than $3 million, major leaguers trail only their peers in the National Basketball Association (MLB), who average close to $6 million annually. Baseball salaries have been on the rise for decades — as of 2011, only two years have salaries dropped since 1990.
Opening Day
The Major League Baseball Players Association announced that, on Opening Day 2010, the average major leaguer's salary was $3,340,133. That's an increase of almost 460 percent from 1990, when the average Opening Day salary was $597,537.
End of Season
For the first time, the average salary for Major League Baseball players topped $3 million at the end of the season. The end-of-season numbers are calculated before rosters are expanded from 25 active players to 40 on Sept. 1. Teams usually call up players from the minor leagues during the final month, and many are paid the league minimum, which was $400,000 in 2009 and 2010. An influx of these salaries would alter the average salaries of players on the team throughout the year.
Change in Numbers
The end-of-season average salary differs from the Opening Day average. This is because some teams trade or otherwise remove highly paid veterans from rosters as the season progresses and replace them with younger and cheaper players.
MLBPA Release of Information
The Major League Baseball Players Association had never released average salary numbers until April 2010. That same month, USA Today reported that average Opening Day baseball salaries dropped 17 percent to $2.7 million. The MLBPA announced that salaries actually rose 0.6 percent, and the newspaper updated its story accordingly.