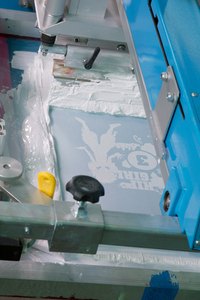 New employees need to undergo training to become familiar with the equipment and company policies and procedures that apply to any given manufacturing company. This is often presented during a new employee orientation session, where new employees get to meet and interact with each other. To provide an educational and effective orientation and training program, the company needs to take the time to develop a good program.
Company Information
New employees in any new business must become familiar with the company's rules and regulations. The orientation session where all of the new employees are gathered is the ideal time to cover any basic information about the company's regulations and internal procedures. This is also an ideal time to share the company's culture, so the new employees know what they are getting into. If any new employees have any questions about the company, this would be the ideal time to address and answer these questions and concerns.
Share Manufacturing Goals or Mission Statements
Since the new employees are attending orientation because they have accepted a new job with the company, they should familiarize themselves with the company's manufacturing goals, promises to customers and overall manufacturing mission statements. The new employees should know what the business is striving to achieve and how each employee can contribute to this goal. If possible, provide examples of how the company has satisfied customers and reached these goals through newspaper clippings, awards, recognition, honorable mentions and video clips, for example.
Training Materials
Training materials should be covered and discussed during the new employee manufacturing orientation session. Training materials can include training videos that explain the manufacturing process and discuss all of the machines and equipment that is included in the process. It can also include safety manuals and documents that describe how the employees can strive for ultimate safety in the workplace and work together to produce the best products possible with the given tools and supplies available.
Testing and Evaluations
During the orientation session, lots of materials will be covered including operations manuals and manufacturing safety and procedures. To ensure that every employee has understood all of the information presented in the orientation session, provide tests or examinations in the form of multiple-choice or interviews, where the new employees can prove that they know the information presented and taught to them. Evaluations can be made as the practical training begins, as the employees get to work directly with machines as part of the manufacturing process. Evaluations should be completed regularly to ensure that the workers have not forgotten the information provided in the orientation session.