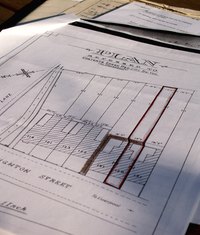 Mechanical engineers are actively involved in the planning, designing and installation of tools, machines, engines and other mechanical devices. They may also be involved in the installation, operation, fabrication and repair of mechanical products. Mechanical engineers salaries are based upon a variety of factors including education, experience, type of employer and location. Salary.com, estimates the median wage for a mechanical engineer to be $59,975 per year as of 2010.
Average Salary of a Mechanical Engineer
According to a January 2011 survey by PayScale.com the average mechanical engineer in the United States earns between $52,567 and $71,221 in salary per year. This may be in combination with an annual bonus of between $1,034 and $5,056 and profit sharing of between $1,007 and $4,082. The total package usually ranges between $51,987 and $72,837. A January 2011 survey by Salary.com showed the lowest 10 percent of mechanical engineers (level one) earned less than $50,260 while the top 10 percent earned more than $68,756 per year. The middle 50% earned between $54,846 and $64,571.
Salaries Based on Education
Greater education leads to higher salaries. Most mechanical engineers have either a bachelor of science or a master of science degree in mechanical engineering. According to the PayScale.com survey, mechanical engineers with a bachelor of science degree in mechanical engineering earned an average of between $52,703 and $69,723 per year. Those with a master of science degree in mechanical engineering earned between $58,359 and $78,715 or roughly $6,000 more on the low end and $9,000 more on the high end.
Salary Based on Experience
Mechanical engineers salaries increase with more experience in the field. A January 2010 Payscale.com survey indicated the average salary of a beginning mechanical engineer (with less than one year of experience) had a range between $46,432 and $59,785 per year. Salaries for those with one to four years of experience were between $50,899 and $64,545. Once the engineers' experience increased to five to nine years their salaries increased as well to a range of $59,305 to $76,883. Mechanical engineers with 10 to 19 years of experience earned between $64,387 and $89,525 and those with more than 20 years of experience earned the most, at between $73,875 and $106,848.
Salary Based on Location
Salaries for mechanical engineers varied throughout the country. California, Texas and Michigan had the highest top end salaries, all between $76,000 to $78,000 while their low end salaries ranged from approximately $52,000 to $57,000. Salaries in New York, Ohio, Pennsylvania and Illinois on the other hand, started much lower at around $50,000 and topped out at between $68,000 and $69,000.